Alan Shearer vented his anger and frustration at the decision to disallow Newcastle United's goal against Crystal Palace.
Eddie Howe's side broke the deadlock on 51 minutes - well, at least they thought they had - when Sven Botman's header across goal was turned home by Tyrick Mitchell.
Referee Michael Salisbury initially awarded the goal before being told by VAR official Lee Mason to review the decision at the monitor after Joe Willock collided with goalkeeper Vicente Guiata.
The replay showed Mitchell to push Willock into Guiata, however Salisbury, to Shearer and Newcastle's indignation, chalked off the goal.
United were able to find another breakthrough and drew the fourth game of their opening six Premier League games.
Alan Shearer's VAR rant
Shearer ranted: "If you thought that West Ham decision was bad, look at this one. Again, it's shocking, it's abysmal, it's disgraceful - whatever word you want to use.
"(Joe) Willock is actually going to head that ball so (Tyrick) Mitchell shoves him.
"The referee Michael Salisbury - it's his seventh game so he's inexperienced, he actually gets it right, he gives the goal.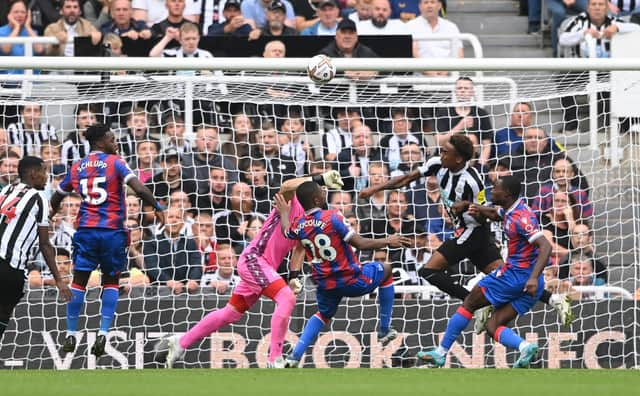 "It's Lee Mason in VAR that somehow bizarrely says 'no you've made a howler'.
"Lee Mason is the one to blame because it's an inexperienced referee, so he thinks 'oh my goodness I've made a howler here I better go and change my mind'.
"At this level, when you're in the big boys league, you have to get that decision right. He's had no help from VAR whatsoever.
"Mike Riley wasn't up to the job so they got rid of him, although he's still here until Howard Webb comes at Christmas time.
"He's got a big job on his hands, far too many errors. VAR is not the problem, it's the people that are running."
Big decision also goes against West Ham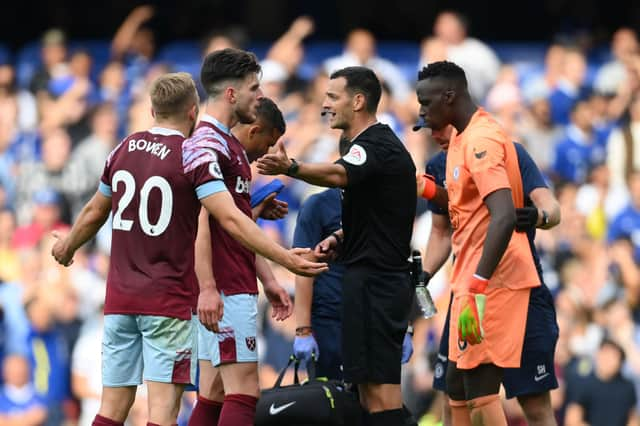 Shearer also defended West Ham and David Moyes' anger at seeing Maxwel Cornet's late equaliser at Chelsea disallowed for a dubious foul on goalkeeper Edouard Mendy.
"Players and managers of football clubs have been let down today," Shearer said. "It's been a terrible day.
"You work hard all week to put into practice what you're doing on the training ground and you're let down by that, it's not right."