In the midst of all the disappointment that surrounded Newcastle United's shock FA Cup exit to Sheffield Wednesday on Saturday, there was one major positive.
Alexander Isak, the club's £60million record transfer signing, was finally back in action after three months on the sidelines with a thigh injury.
The 23-year-old started at Hillsborough, looked sharp and had two notable opportunities to open the scoring before being replaced by Chris Wood at half-time in a pre-planned change.
A second-half brace by Josh Windass to dump the Magpies out of the FA Cup perhaps overshadowed Isak's comeback.
The striker shares that view but not one person can deny his return is a huge boost to United ahead of the second half of the campaign.
"It was good to get back and happy to be back," Isak tells reporters after the game. "As always, it takes away the positive things when you lose like this, but it was important for me to get minutes again."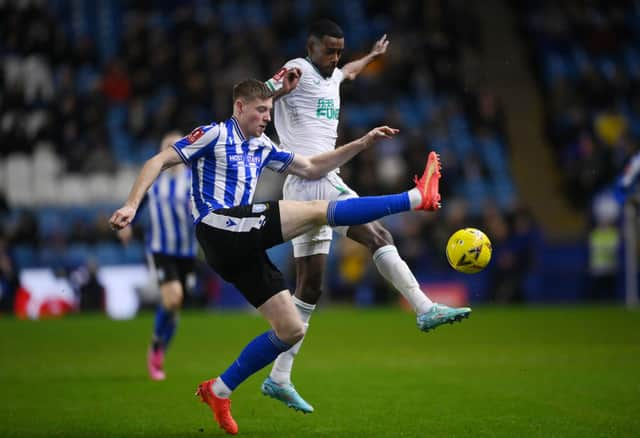 Isak uses the words "difficult" and "frustrating" to describe his time on the sidelines. He was able to make just three appearances for his new club following his switch from Real Sociedad before picking up the issue in September.
Initially, Isak was due to be out for around four weeks max, however, suffered a recurrence of the same problem in the days leading up to Newcastle's goalless draw at Manchester United on October 16.
Isak says: "Yes, I got injured back with the national team [Sweden]. It was my thigh. It can happen that there are complications in the progress.
"It was difficult. It is something you can't control, once it has happened. For me, it was to accept it and try to get fit quickly. It wasn't that quick but I am happy now.
"It was frustrating to be injured. When you come to a new club you can't really be out. But it helped a lot personally that the team has done so well and won most of the games.
"That helped and gives you more room to focus on your own recovery."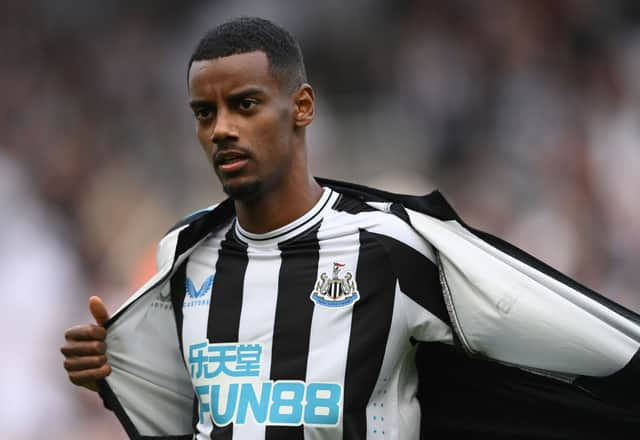 As Isak points out, Newcastle have been in excellent form this campaign. Eddie Howe's side sit third in the Premier League table and host Leicester City in the quarter-finals of the Carabao Cup tonight.
The prospect of a first semi-final in 18 years already made it a massive encounter but the defeat at Sheffield Wednesday heightened its importance.
Lose to Brendan Rodgers' Foxes and Newcastle's 54-year wait for a major trophy continues, unless of an unlikely Premier League title victory.
"I was excited to start against Sheffield, so many fans had travelled but I am a bit gutted that we couldn't give them anything more," Isak says. "It is really positive we have a new game on Tuesday to put it right for the fans.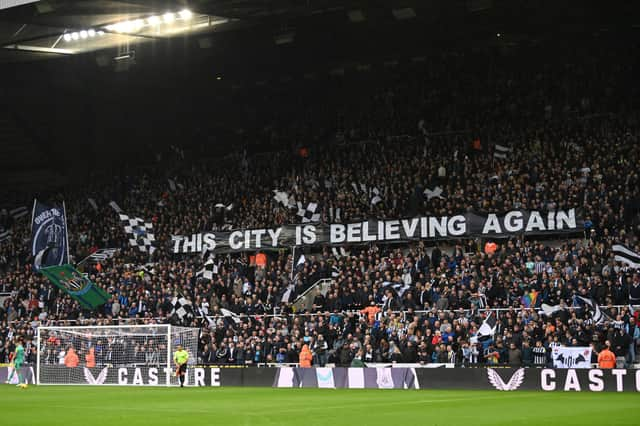 "Looking at the team inside the dressing room, you can really see we want to bounce back from the Sheffield game. It is positive we have a new chance straight away.
"I know the team wants to do it. The gaffer was pointing it out too. After a loss like at the weekend, we have to bounce back.
"You have seen the quality of this team when we do well. It is a game at a time and try to do well in all competitions that we are still in and see how far we go."