Allan Saint-Maximin has picked up injuries at Newcastle United in the past but this time, it was different.
Why? Because not only did the 25-year-old start the Premier League season in top form, a place in France's World Cup squad was in his sights. With Didier Deschamps blessed with attacking options, it was imperative he played regularly but a hamstring injury in August ended all hope in what turned out to be eight weeks on the sidelines.
Had the Magpies been in a relegation battle like before, Saint-Maximin might have rushed himself back, no matter the implications. However, the extraordinary form of United - third in the table after 15 games - has allowed him extra time to, in simple terms, get himself right.
As Saint-Maximin sat down with the North East media at the team's base in Riyadh last week, his frustrations, yet love for his teammates, was clear.
Allan Saint-Maximin opens up on injury frustration
"It's been a very difficult time for me because you can see I put in a lot of work during pre-season to be able to come back fit and to be the best I can," the Frenchman said.
"It was a very, very hard time for me mentally. I have my job in Newcastle but I always had in my mind the World Cup with the French team as well. When you start like this and after you get the injury, and you try everything to be able to come back but you know if you come back too early you can pick up a bigger injury.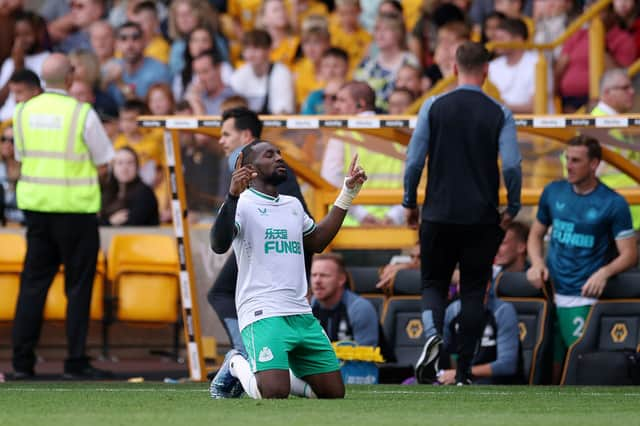 "I started very well, I did a great game against Manchester City - it was one of the best games I've played for Newcastle. And just after that, we were losing 1-0 against Wolves and I scored a nice goal to get a draw for the team. It was a very good and important moment for me but after, it was a bad moment because I felt pain in my hamstring.
"It was a very difficult time for me because always, when you see the team play well, you want to be able to help them. I'm the type of player that when I get this type of injury, there is a lot of work to do. If I come back and do any sprint, anything can happen."
Saint-Maximin found that out when he returned for a 12-minute cameo in the Magpies' 5-1 win against Brentford in October. A re-injury ruled him out for another three games, meaning he'd miss eight of the club's previous nine fixtures between August and October.
"I tried to take as much time as possible and make the right decision," Saint-Maximin continued. "Obviously, it was easier to make that decision because the team was winning. When you are in a rush or there is a chance the team might go down, or the team really needs you, you try to rush and do things differently.
"When you see the team win, it was very good to come back in a healthy team. I was very proud of every single player - Jacob Murphy, Miggy (Almiron), I'm so happy for him because he is a great person and a great player. He really deserves what has happened to him now. I hope I will be able to help him score even more goals."
Watching World Cup with mixed emotions
While Saint-Maximin has used the World Cup break to regain his fitness and sharpness ahead of the second half of the campaign, France have made it all the way to the final, with only Lionel Messi's Argentina standing in their way of defending their crown.
With that in mind, does Saint-Maximin watch on with mixed emotions, thinking he could have been in Qatar alongside his friend reported Newcastle United target Marcus Thuram?
"When you are religious like me, you just want the best for everyone," the former Nice man said. "Even if I am not in the squad, I'm very happy because I have a lot of friends there… Kylian (Mbappe), Ousmane (Dembele), Marcus Thuram. I'm really happy for them but for sure, when you think can be there and maybe have the chance to win the World Cup, it's something big. It's painful, especially when you start the season like that.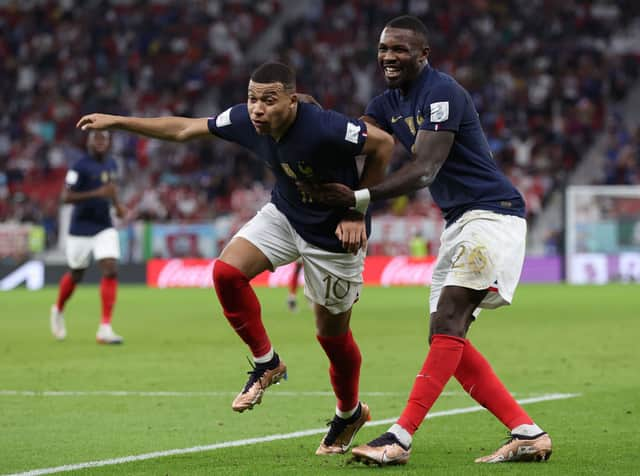 "When you start the season like that and you play great against one of the best teams in the world Manchester City and you score again and have a very good feeling and the injury happens, it's very difficult mentally. I put in a lot of work to be able to be in the best position with my body and everything to be able to help the team. It is difficult and harder when you have the World Cup goal in your mind.
"It was very, very difficult but I had the support of my family at that time. Now, I start to feel much better. I will not say the (World Cup) break came at a great time but I feel better, I work very hard during the break and it has given me even more days to recover. Now, I'm ready to give my best for the team."