The Frenchman missed his third successive Newcastle United game as Howe's side frustratingly drew 1-1 with AFC Bournemouth.
And ahead of the two-week international break, the Magpies head coach is unsure if Saint-Maximin will return in time for Fulham.
"With Allan, it's slightly different," Howe said. "He has had a very minor setback with the physio.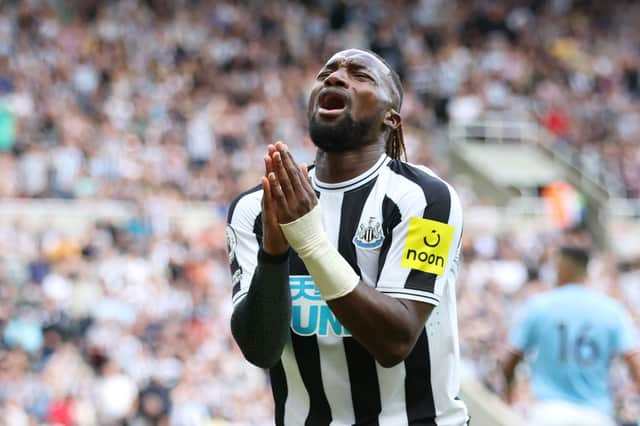 "Whether or not he'll be fit after the international is slightly unclear, but's certainly not long-term. It's not clear if he'll be fit for our next game yet."
Callum Wilson, however, is set to come back into contention against the Cottagers after being "close" to playing against Bournemouth.
"Callum's doing very well," Howe added. "We're really pleased with his progress.
"He was close for today but we made an early decision that it would have been too big of a risk, so we hope, with a bit more time, there's a chance the next game will be good for him.