Amanda Staveley has revealed her pride after Newcastle United fans' "amazing" support in the Carabao Cup final against Manchester United.
Just under 33,000 Geordies formed a sea of black and white at the West End of Wembley and helped create a spectacular scene at pre-match by waving their flags.
It was a spectacle that moved Staveley, who watched on from the Royal Box. But what left the Magpies co-owner in awe was the reaction during the latter stages of the game, when fans knew their Carabao Cup dream was over.
"I was so proud of all of the fans," Staveley told talkSPORT. "I was crying, my son was crying. What was amazing at two-nil down the flags were going. The passion.
"Really staggered," she added, "I was just in awe. I knew it'd be amazing. I'm sorry, I really feel bad because I so wanted to win and lift silverware.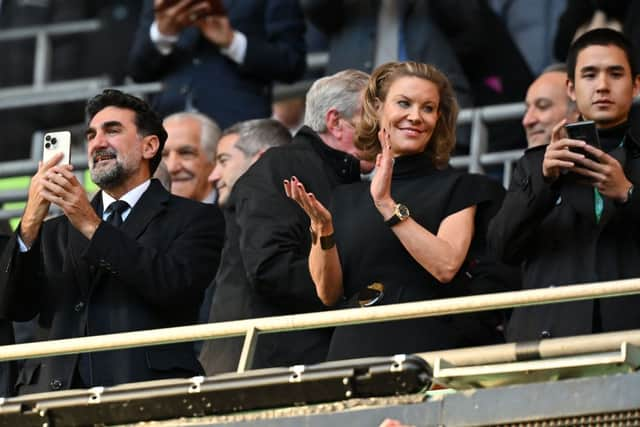 "We will get there. The lads played really well. It was a tough game, tough luck. I'm hugely proud of everybody.
"We don't deserve the support we have I always feel. As owners, we are very humbled by what has happened.
"Yasir [Al-Rumayyan] has been here with me. We're so excited at what's to come. The scenes in Trafaglar Square... next time we will get there."
It has taken Newcastle less than 18 months to reach their first cup final under the ownership model of PIF, PCP Partners and RB Sports & Media.
The Magpies were defeated by two first-half goals by Casemiro and Marcus Rashford, but Staveley insists this is just the start of the journey - ambtipping the club to win all the major trophies.
"Everyone has taken us on this journey," Staveley said. "We will the Carabao Cup. We will the FA Cup. We will win Champions League. We will win the Premier League.
"This is all about the amazing fans that have taken us on this journey. We are honoured and humbled and feel very privileged to help run Newcastle United."