Newcastle United are continuing talks with Everton in hope of reaching an agreement to sign Anthony Gordon.
In light of Chris Wood's surprise departure to Nottingham Forest, Eddie Howe's side have reignited their interest in the Liverpool-born forward.
The Magpies had a bid rejected for Gordon in the summer but have been given confidence that a deal could be sealed before Howe's men host Southampton in the second leg of their Carabao Cup semi-final on deadline day.
It is understood Gordon is keen on a move to St James' Park given all the current upheaval at Goodison Park. Supporters have been protesting against the club's board, who decided to sack manager Frank Lampard after falling into Premier League relegation trouble.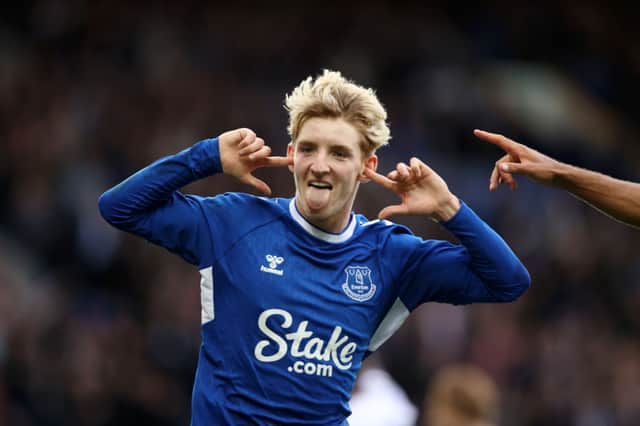 Both clubs, however, are still yet to agree a transfer fee. Chelsea, who retain an interest in Gordon, were willing to pay £60million last summer but Newcastle aren't willing to match such figure for a player still relatively new to life in England's top-flight.
Reports last night claimed Gordon, who is expected to return to Finch Farm after a two-day absence, has, or is ready to hand in a transfer request, which could force Everton's hand and push through a move to the North East.
Howe was asked after Tuesday's 1-0 win at St Mary's if a deal for Gordon had progressed and said: "Honestly, I've got no idea. I've been preparing for the game. I wouldn't comment on individual players anyway."
Howe is a huge fan of the player's energy and work rate, two key traits that have seen Newcastle reach the last four of the Carabao Cup and rise to third in the Premier League table.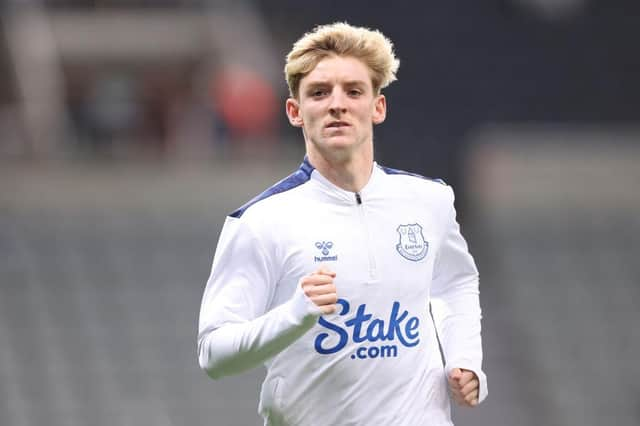 Former Liverpool and Fulham midfielder Danny Murphy told talkSPORT that Gordon would be a brilliant signing for the Magpies.
He said: "I think it would be a brilliant signing. I'm a big fan of his. I watched him a lot last season and he was Everton's best player by a mile."
Murphy added: "He's started the season OK, but he's not played a lot recently which has bamboozled me, because he threatens the goal.
"I have heard a couple of Everton fans talking about his work ethic, which I find absolutely bizarre because I've never seen him play and not give absolutely everything. His tracking back, his press, his work ethic is there.
"He's got talent, he's got lovely balance, he goes both ways, he can play off the right, off the left or as a No.10. He gets in there. His end product needs some work, but he's 21. Under Eddie Howe and in a good side, he could fly.
"When Chelsea were interested in the summer they offered £60m and I thought that would be a bit over the top. But if Newcastle can get him for somewhere around the £30m mark, even £40m, I'd do it, because in three or four years he'll be worth more than that.