Imogen Clarke has become the talk of the North East ahead of the Carabao Cup final with her 'belta' Newcastle United murals covering shop fronts across the region.
The 23-year-old from Chester-le-Street said she has been "overwhelmed" by the wave of love and support that has come her way from the fanbase.
Imogen's artwork is being shared all over social media by impressed Newcastle fans who praise the creations as "another belta" and "another maserpiece".
She said: "Once that first one was done my phone has never stopped. The first one was in Chester-le-Street then I moved my way up to Ashington. Every time I do one I try and improve it from the last time, so every time I think the new one is my favourite.
"It feels so amazing because it's just me. It's overwhelming. I don't even have words to be honest, I'm just happy and proud that my work is being seen by thousands of people."
The young artist started her journey into mural-making thanks to a work experience period with Newcastle artist Creative Ginger in 2016. Her boss was so impressed, he snapped her up from school and Imogen worked there for six years.
She said: "That's where everything started. I was going to client meetings with him, doing large-scale murals and going to festivals to meet with other artists.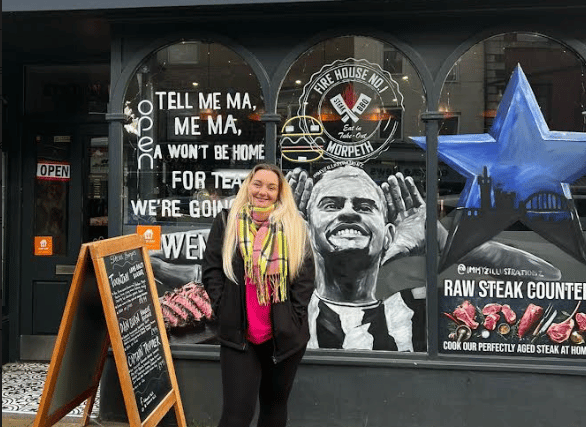 "These days I do everything. Bedroom murals, murals for restaurants and pubs, I even went to Canada and worked there. That's how I started doing it by myself."
Imogen's trip to Canada came when her family moved over the pond in 2018 for her dad's work, a massive Newcastle United fan who Imogen credits for helping her get her career started.
The artist said: "They've never looked back, they love it. My dad lives and breathes Newcastle United and has a sign outside of his house in this tiny town in Canada. He says loud and proud that he's a Newcastle fan.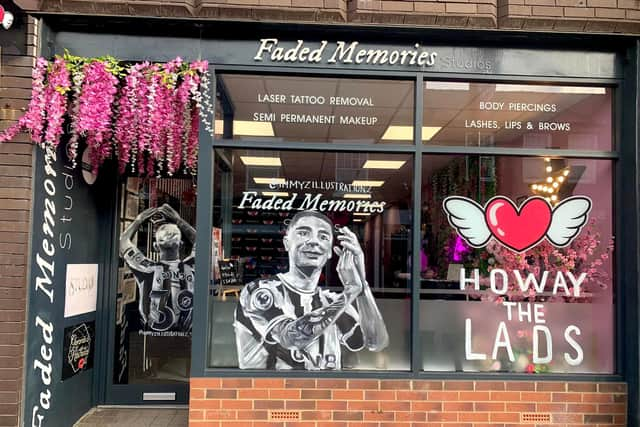 "He's dead proud and always sharing my stuff. That's how I started because he was encouraging us to draw and would buy the materials. He's a really hard grafter, that's where I get it from."
As the cup final arrives this weekend, Imogen said she plans to take in the game in the city centre, although she daren't think of the jubilant scenes that may take over Tyneside should Eddie Howe's side triumph.
What's more, if the Magpies do bring home the bacon, the rising artist has already had an interest in more murals to celebrate any such win.