Newcastle United's dazzling striker Allan Saint-Maximim made dreams come true for a young carer at the weekend.
The French forward, who has a reputation for being active in the community, donated four match tickets to 12-year-old NUFC fan Alfie Blackwell.
Saint-Maximim had been made aware of Alfie's story by staff at the charity Action for Children.
Alfie is a young carer who looks after his mum and siblings.
The family lives in Wrexham, Wales, but that doesn't stop the youngster from cultivating a love for Newcastle United.
Alfie is a self-proclaimed Magpies 'super-fan' and the skilful Saint-Maximin is his footballing idol.
Alfie made the 400-mile round trip to Newcastle with his uncle and staff from Action for Children at the weekend in what he thought was just a visit to the city.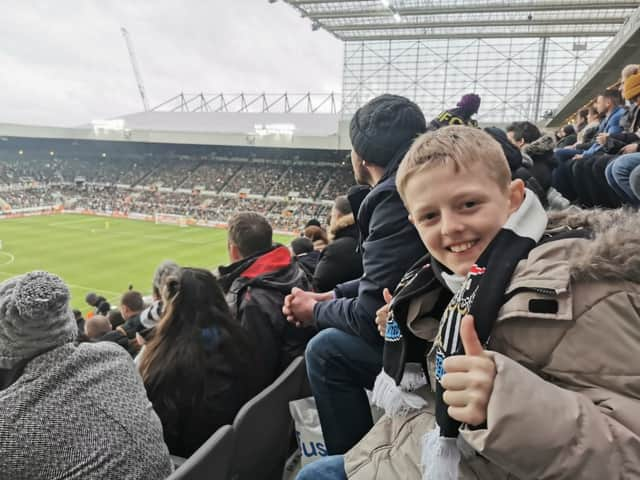 He was then surprised with the tickets to watch Eddie Howe's side against Aston Villa at St. James' Park.
The surprises didn't end there either.
After the match, Alfie was surprised again with a visit from Saint-Maximim who gifted him a range of NUFC goodies and a signed No. 10 shirt.
Speaking about the day, Alfie said: "I thought we were just going to Newcastle for the day.
"I wanted to see the stadium and club shop so when Uncle Tom told me we had tickets for the match, it was such a surprise!
"I was so happy and when we won 1-0, it made it even better.
"I couldn't believe it when Saint-Maximin surprised me and wanted a picture with me. He even gave me his signed match shirt.
"It was the best day of my life!"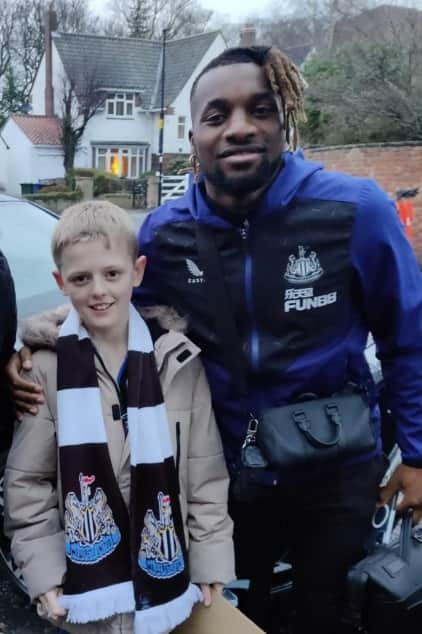 Catherine Schroeter, Regional Fundraising Manager at Action for Children, said: "Young carers like Alfie take on such adult responsibilities and can often miss out on moments like attending a football match.
"We are incredibly grateful to Allan for donating the tickets and taking the time to meet with Alfie after the match.
"It was truly an amazing day for Alfie and he said it felt like the whole day had been a dream!"