Callum Wilson sent a classy message of congratulations to a Newcastle United fan living in his neighbourhood who has represented England in Powerchair Football.
The Newcastle striker was speaking on The Footballer's Football Podcast alongside West Ham forward Michail Antonio. Each week the duo hear from a listener about their own form on the pitch to decide whether they deserve to enter their Strikers' Union.
On last week's episode, it was a Newcastle fan called Sam who wrote in. Podcast host Rickie Haywood-Williams read out the message: "I suffer from Duchenne Muscular Dystrophy, meaning my muscles have deteriorated over time and I'm now in a wheelchair. I'm 23 but back in the day when I could still walk I played for my local team from under 6 to under 10.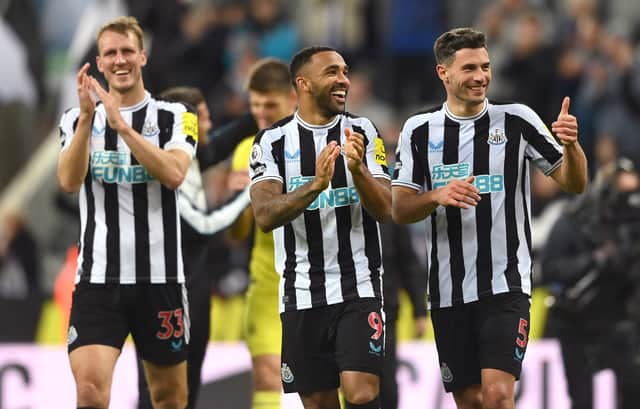 "There were no offsides, which certainly looked in my favour due to my lack of mobility, and like all good strikers, I played to my strengths. I used to stand, leaning on the post in the opposition box and chat to their keeper until the ball came into the area to take a shot or set up a teammate. After a few seasons, I got the nickname Dimitar, after Dimitar Berbatov, I was a bit lazy but when the ball was in my area I was skilful and knew where the back of the net was.
"Fast forward 13 years and I've represented England in the sport of powerchair football, having played in the 2017 World Cup and 2019 Euros. I now play for Northern Thunder in the National League and we are four-time winners of the Premiership and two-time winners of the cup."
He said: "Big up Sam, in the Jesmond area like me! Let's give Sam a round of applause. To represent your country at anything at any level is an unbelievable achievement and to do it through wheelchair football when you've had them setbacks, credit to you."