Young football-lovers hoping to be future Newcastle United stars are being given a boost with two new multi-million-pound sports community hubs coming to the city.
The project is being overseen by Newcastle City Council.
Locations for the hubs are at Blakelaw Park and Bullockstead Sports Centre.
The hope is that the sites will serve thousands of children, young people, adults and elderly residents from across the North-East of England.
At Blakelaw Park, the works will include the installation of two new small-sided 3G Football Turf Pitches (FTPs) and a Multi Use Games Area (MUGA), alongside the replacement of an existing full-size 3G FTP.
A new two-storey pavilion will house new changing rooms, a community cafe and education room, alongside a 60-station fitness suite with studio.
The site improvements will also include additional parking and a new children's play area.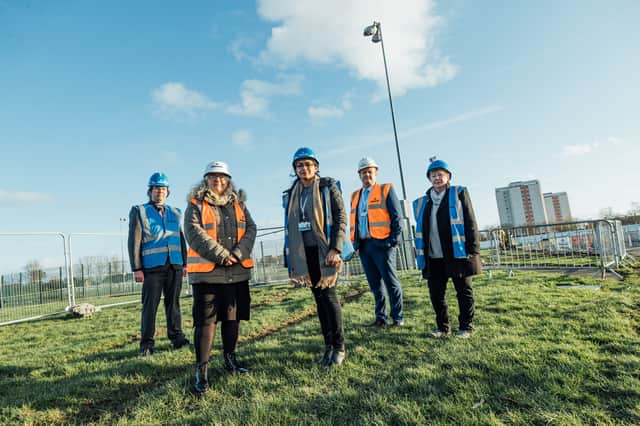 The facility will also become a training home to two partner clubs - Blakelaw Juniors and Montagu & Fenham Juniors.
At Bullocksteads Sports Ground, the works will comprise of two new floodlit 3G FTPs alongside a new two-storey pavilion with changing rooms for six teams and two officials, a community café, and meeting space.
The first floor will feature a health and fitness club with a 70-station gym, spin studio, and multi-purpose studio.
The site will boast seven grass pitches (including one rugby), additional parking, and a children's adventure play area.
The project will provide a home for Newcastle City Juniors, Newbiggin Hall Juniors and the Panthers, who are Newcastle's only LGBTQ+ football Club.
Cllr John-Paul Stephenson, Cabinet Member for Public Health and Culture said: "Newcastle is known for loving its football, but it's not just about St. James' Park.
"Hopefully what goes on at St. James' Park encourages people to get involved at a grassroots level.
"We've got some really excellent grassroots clubs here in Newcastle.
"Some of those will use these facilities, but they will also be open to the wide community.
"Fingers crossed the future Newcastle top scorer can be found on these pitches."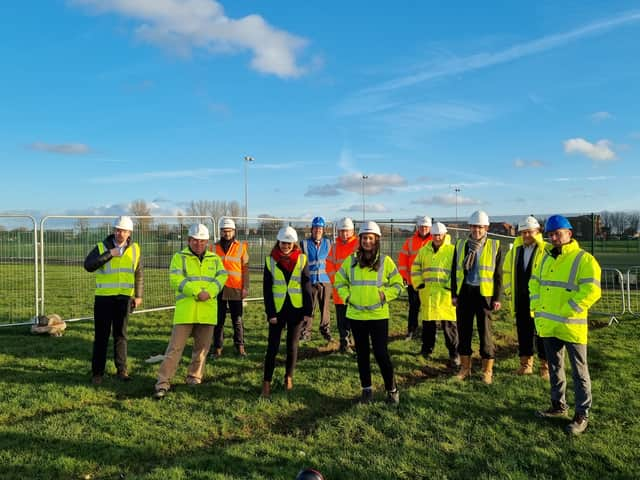 Will Wallace, Hubs Programme Manager at The Football Foundation said: "The facilities here will get more young people into the game for the first time and help other adults who want to keep playing through things like walking football.
"Also, the facilities are more than just football.
"At both sites will be state of the art fitness suites, community cafes and meeting spaces for community groups.
"The appetite for football in Newcastle and the wider North East is huge.
"The great thing about these sites is its local people who will run them."
Over 100 games are expected to be hosted at the hubs every weekend once up and running.
Both facilities are due to open in early 2023.