Callum Wilson has responded to Jurgen Klopp's 'no ceiling' rant about Newcastle United. The Liverpool boss sarcastically congratulated the Magpies after sporting director Dan Ashworth said there is "no ceiling" to the club's ambition under their Saudi Arabian-backed owners.
Klopp said last week: "There are three clubs in world football who can do what they want financially. It's legal and everything, fine, but they can do what they want. They will say 'yeah but we have...' but it's exactly the fact.
"I heard now that at Newcastle somebody said 'there is no ceiling for this club'. Yes! He is right. He is absolutely right. There is no ceiling for Newcastle. Congratulations, but other clubs have ceilings."
Eddie Howe jumped to Newcastle's defence - citing Financial Fair Play as one restriction - as well as warning that "everyone has to be careful with their comments and opinions." Wilson has now had his say.
Callum Wilson on Jurgen Klopp's comments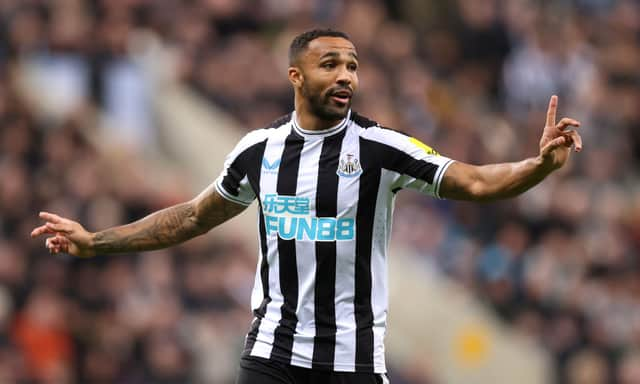 "Yeah, the club has been taken over but ultimately, we're not splashing money left, right and centre every transfer window," Wilson told the BBC Footballer's Football Podcast. "You've got to do it in a controlled way.
"Those clubs were spending big before Financial Fair Play came in, so they've got some much injected into their clubs already.
"Come on, when we got taken over they switched it (FFP) back on again because before that it didn't seem real!
"It's hard for me to talk about the finances of clubs, they're businesses at the end of the day. It's probably not for me - or managers - to get into, I guess."
Wilson, it seems, believes Liverpool still hold an advantage over Newcastle when it comes to signing players.
"I also think as well clubs like (Manchester) City and Liverpool, because they've been title contenders for the last number of years, players will be attracted go there regardless of who can pay that fee or wages.
"The name also brings it in. The manager can also be a pull for the club. If you look at City, they brought in (Erling) Haaland and he's been unbelievable, they basically got him for a bargain.
"Sometimes you overpay for players to get them into the club and sometimes you don't have to overpay because players want to join them."