Tickets for Newcastle United's Carabao Cup final against Manchester United on Sunday, February 26 (kick-off 4:30pm) have gone on sale today.
Eddie Howe's men sealed the Magpies' first Wembley final in 24 years after beating Southampton over two legs. During their cup run, United have also beaten Tranmere Rovers, Crystal Palace, Bournemouth and Leicester City.
Newcastle have been handed an allocation of 32,761 for the West End of Wembley - and tickets sales are split into seven different 'periods'.
How do I buy tickets?
Period One, eligible for season tickets with 25+ loyalty points and have attended at least one Carabao Cup match this campaign, went on sale at 10am Monday morning until 8am Tuesday.
Season ticket holders that have attended four home and at least one of the away Carabao Cup game fall into the Period Two bracket, which opens at 10am Tuesday and ends 8am Wednesday.
The same pattern follows for Periods Three, Four, Five, Six and Seven. During each priority period, eligible supporters will receive an email from the club. More information can be found at www.nufc.co.uk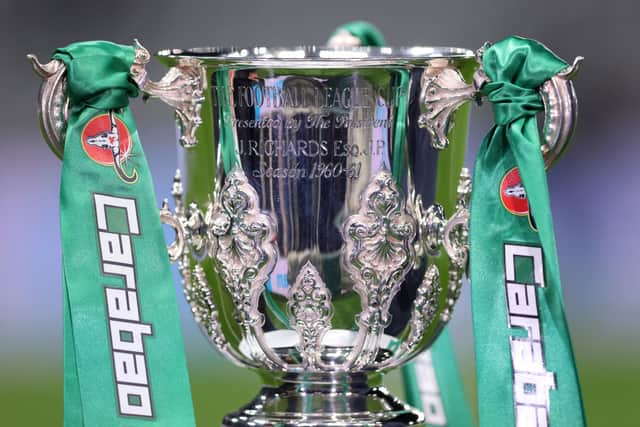 How much are tickets?
Wembley tickets are split into five sections. There is also a concessionary rate for supporters aged 65 and over, for children aged 16 and under, and Young Adults (17-21). The price categories will be sold on a first-come-first-served basis and are subject to availability.
Cat 1 - £100 Adults | £75 Young Adult | £50 Conc.Cat 2 - £90 Adults | £67.50 Young Adult | £45 Conc.Cat 3 - £72 Adults | £54 Young Adult | £36 Conc.Cat 4 - £56 Adults | £42 Young Adult | £28 Conc.Cat 5 - £40 Adults | £30 Young Adult| £20 Conc.