Watford sporting director Cristiano Giaretta has confirmed both Emmanuel Dennis and Ismaila Sarr want to leave Hertfordshire club this summer following their relegation from the Premier League.
Newcastle have been linked with both Dennis and Sarr in recent months, though the latter is much more of a realistic target.
The Senegalese forward has been a player of interest to the Magpies since January but a move has not yet happened with other players currently under consideration.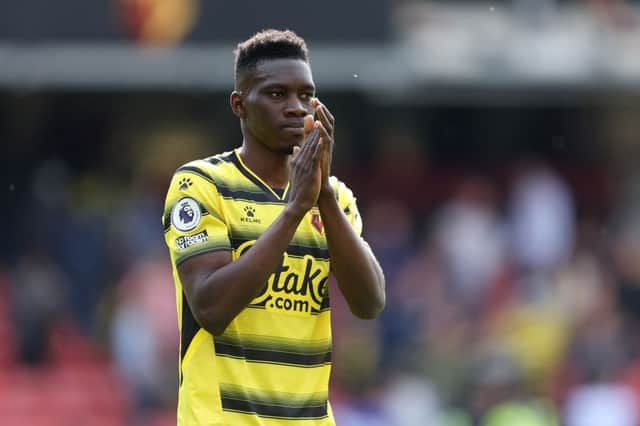 Dennis, meanwhile, has been tentatively linked with Newcastle.
Everton, West Ham United, Southampton and Fulham hold genuine interest in the £20million-rated striker, whereas United's interest hasn't been as certain.
Although neither player is kicking up a fuss to leave Vicarage Road immediately, Giaretta has admitted the pair are seeking departures.
'They would like to leave'
Giaretta said: "It's highly likely that if they are here when the season starts, they will be available for first-team games if Rob chooses to select them.
"They would like to leave and have been looking at potential moves, but they are not causing us any problems. They are not banging on our door to get away as soon as they can.
"They will stay at the club if the market doesn't deliver something we think is acceptable, in the same way Sarr stayed with us the last time we were in the Championship."
The Hornets are currently in Austria as part of their preparations for the new season, though Dennis, Sarr and former Magpies loanee Danny Rose have stayed in the United Kingdom.
When Rob Edwards' side return on Monday, Dennis and Sarr are expected to link up with the group as normal.