A miniature bust of Sir Winston Churchill sits proudly on a filing cabinet in one corner of an air-conditioned office at the Vitality Stadium. On the wall is a sign, it reads '12 lessons in leadership' - tips include good values attract good people, emotion is your enemy and Little things make big things happen.
Eddie Howe, a childhood Everton fan, will need every one of those lessons, as he prepares to take the Newcastle United reins for the first time.
Training sessions meticulously planned, a manager who is first to the training ground at 6.30am. Statistics and analytics at the forefront of planning.
On one side of the desk is an England legend, on the other, a head coach with ambitions to emulate that status in the dugout.
Back in 2018, Gary Linekar's interview with soon to be Newcastle United boss Howe, for The Premier League Show, gives amazing insight into what makes Howe tick, his playing style, approach and more.
Here we take a look at the highlights of the interview - and what it all means for Newcastle United.
His style of play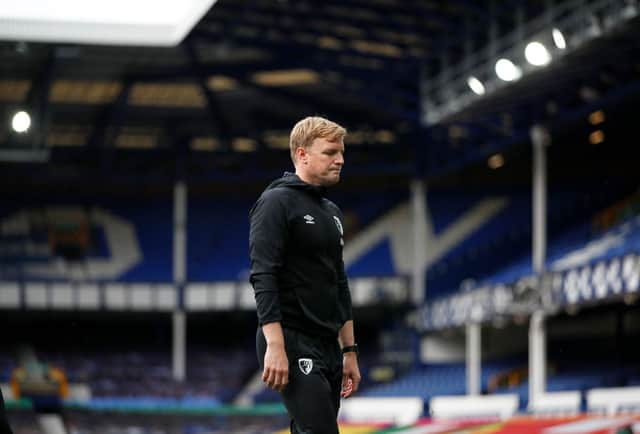 "We like to play. We made a promise to ourselves on promotion that we wouldn't change - we would keep doing what got us into this position. We played some outstanding stuff in the Championship.
"I wouldn't want to be a manager if I changed what I believe in. That doesn't say you can't adapt and you can't improve the way that you work to get better results.
"We worked harder and smarter and changed a few things tactically but never moved away from what we believe in."
Howe's 'vision' and the ambition that drives him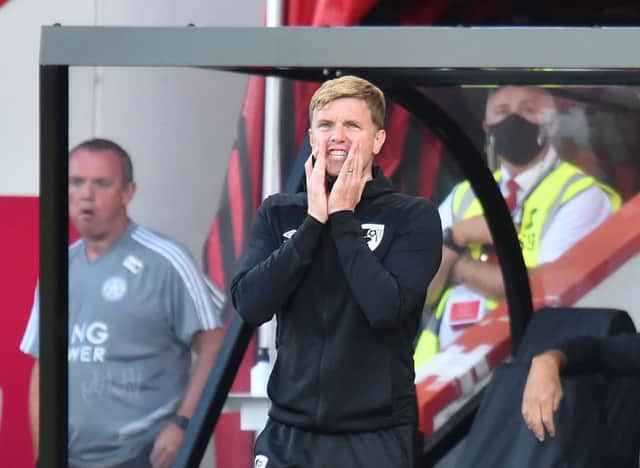 "My vision as a football manager has changed. As a player you played to win and to succeed as an individual. Suddenly when I became a coach you have to view it totally differently.
"As I have grown older as a coach I have modelled my ideas and philosophies. And now, we're at a point where I want to play attractive football. I want people to come and pay to watch my team.
"I have always been incredibly ambitious. As a player I was always determined to get to the top - never got there.
"As a manager I am fiercely ambitious for this club (Bournemouth). Get now right and the rest will come."
Secret to his success at Bournemouth?
"Hard work. There is no secret."
What do players think of him?
"I think they would say I was obsessive. Driven to achieve.
"I am not interested whether they like me as a person. I hope they respect the fact I work hard for them."
On coaching players - and improving them
"There are some players who are very open, who want to become better so will let me coach them and change them. Some players are like 'I am good as I am'. They don't want any outside influences changing them.
I find that quite difficult because I am very hands on with my players and want to take them on to new levels.
'Losing impacts my life'
"I do have a dark side, but I have only developed that from managing.
"I would describe myself as quite a friendly, placid guy, who could mould himself to most situations.
"Losing impacts my life, my mood, my outlook on life is totally different.
"I do have that edge where if I see unprofessionalism or people not giving their all, then we won't get on."