Eddie Howe 'apologises' to Newcastle United player after Norwich City draw
Newcastle United, with 10-men, drew 1-1 with Norwich City at St James's Park in a big Premier League relegation clash.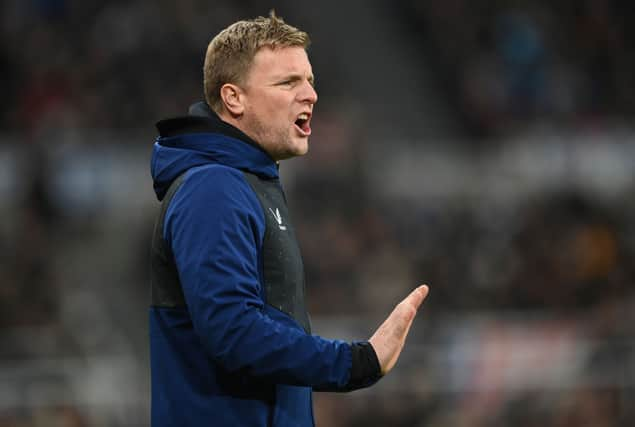 Ciaran Clark was red carded in the opening 10 minutes after bringing down Teemu Pukki, who was in on goal. Ryan Fraser was swiftly sacrificed for Federico Fernandez.
The Magpies actually went on to take the lead midway through the second-half via a Callum Wilson penalty before Pukki equalised to share the spoils.
Eddie Howe 'can't fault' his Newcastle United players
"It wasn't the ideal start to the game, that's for sure," Howe admitted.
"I think that was a really difficult moment so early in the match to be down to 10 men but I thought the players responded magnificently.
"They gave everything, I can't fault any of them for the effort and commitment they've given in the match.
"It was hugely disappointing we couldn't get over the line and win the game but I think we saw a really positive sign in terms of resilience and collective spirit, which we're going to need for what lies ahead.
Eddie Howe's thoughts on Ciaran Clark's red card
Howe said: "In the cold light of day, I think Ciaran would have taken a different decision but in that moment (it was) probably an impulse has just made him stop the striker.
"These things happen in the game. My immediate reaction was to not focus on that, it was to figure out very quickly what we had to do and try and find a solution to the problem.
"Last thing I wanted to do was take Ryan Fraser off the pitch but I felt I needed to do that for the team. Fede came on and I thought he was absolutely magnificent tonight.
"Apologies to Ryan but Fede came in and made a big difference."