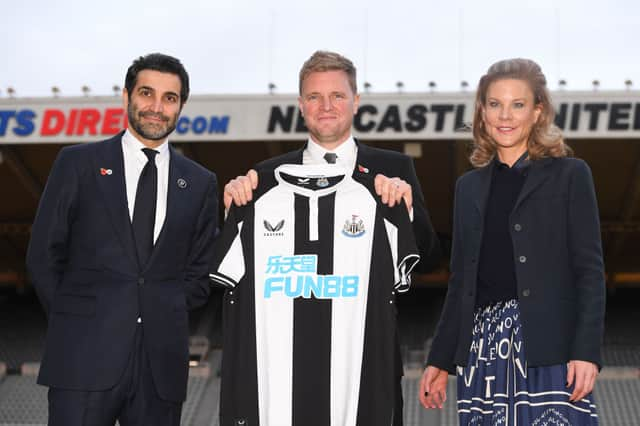 Newcastle United's new head coach Eddie Howe hopes to be the man to take the Magpies to the Premier League promised land - but knows retaining their top flight status is the first hurdle to overcome.
While grand long-term plans have been discussed inside and outside the halls of power at St James' Park, Howe, unveiled to the media this afternoon, knows avoiding relegation is the only thing he needs to concern himself with.
"I am absolutely confident we can - but make no promises on that," he said when asked about the club's relegation battle.
"All I can do is lead the club to the best of my abilities. I will give everything to the job. I will commit 100% every single day to try and bring success to Newcastle, for everyone associated with the club.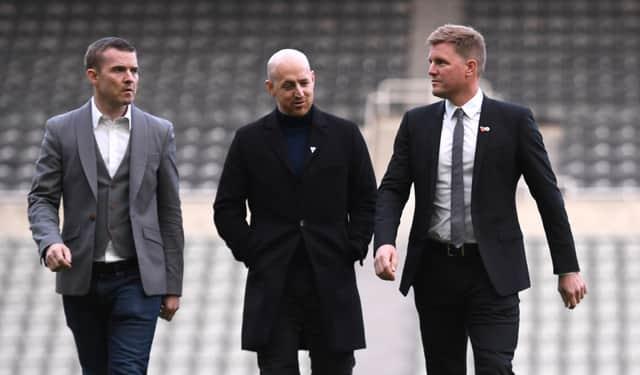 "I believe we have the ability within the squad to achieve that aim. It is going to take a lot of hard work, a lot of sacrifice to get there. They need to give everything they have."
Howe continued: "We have had some very good conversations - I have been impressed by the owners' vision for the club, I don't look into that too much because it is all about the short-term and the position of the team. We need to address that very quickly.
"The aim is to stay in the league, to avoid relegation - and that really is my main focus at the moment. Everything else can wait for another day."
When asked whether he believes he can be around long enough to see the glory days return to Tyneside, Howe refused to lose focus on the immediate job at hand.
"But I have been in football long enough to know that looking too far ahead can be a waste of energy. I would be foolish to look too far ahead."
Speaking of his reasons for taking the job, Howe said: "Everything just felt right. The pull of the club is huge, the size, the history, the new owners when meeting them, the new ambitious plans, knowing some of the players. It was a perfect fit for me. I
"I have had other options but I wanted to take my time, re-energise and now I feel ready to start work.
"This is the first time I have been here (St James' Park) as manager of Newcastle, and it is an amazing feeling. I can't describe it.
"When you walk through the doors and down the tunnel and imagine bygone eras, previous players, previous managers, the names connected with walking down that tunnel, it is incredible.
"It certainly brought a feeling rarely experienced in football."