Eddie Howe makes Leeds United 'time wasting' claim in Newcastle United post-match verdict
Eddie Howe delivered his verdict on Newcastle United's goalless draw with Leeds United.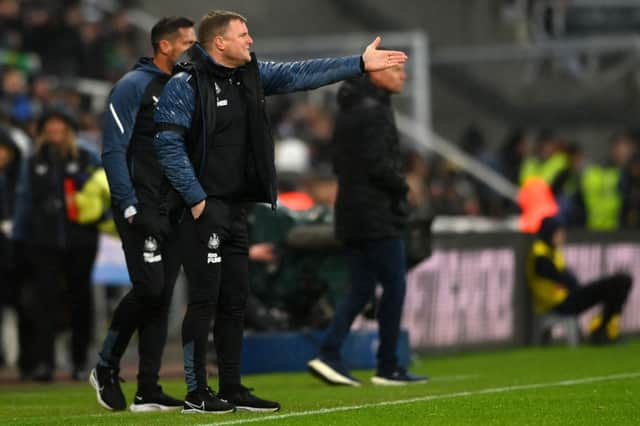 Eddie Howe felt Newcastle United did everything but score against Leeds United after being held to a goalless draw at St James' Park.
The Magpies' six-match winning streak in the Premier League came to end, with Howe rueing several missed opportunities across the afternoon.
"All that was missing was the finish today," the United head coach said. "We created a number of opportunities but it wasn't to be.
"Set plays were a massive threat today and I thought we had some great moments and chances. Recently, we've taken one of those, and it's changed the game. Today, we just couldn't get that first one.
"There was a feeling of impatience, we were desperate to score but we controlled the majority of the game and limited their counter-attacks which they're very dangerous from.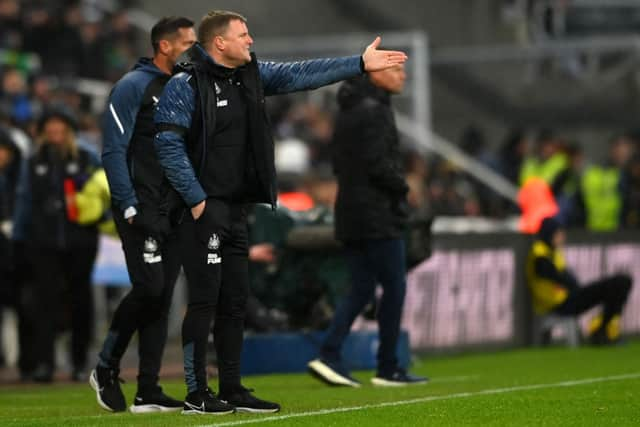 "Defensively, I thought we were very good again today."
It was torrential weather on Tyneside, which Howe believes impacted the way the game unfolded.
The 45-year-old said: "It probably suited them, it turned it into a bit of a stop-start type of game which as the home team you don't want. Being the away time, you do.
"Second-half turned into a very difficult game lacking in momentum."
Asked about the stop-start nature of the second half, Howe said: "It was one of those days for us. We had enough chances to win the game comfortably. It just wouldn't go in for us today. You have take one of those chances.
"It is a sign of how far we have come that they were timewasting and doing everything they could to take time out of the game. All that was missing was the final third."
Howe spoke to referee Simon Hooper at full-time.
"I'm not that type, it was more a conversation," Howe said. "I'm never going to be a manager that stands and criticise the referee."