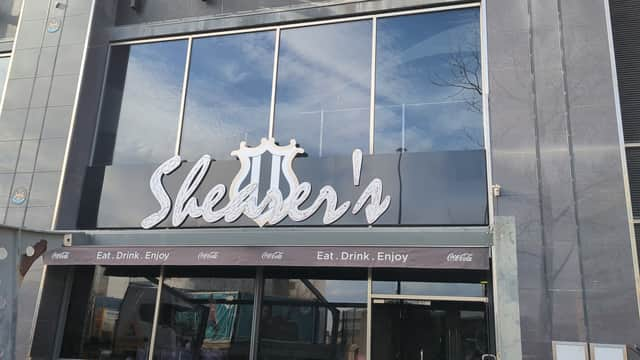 Shearer's Bar is returning to St James' Park - and Eddie Howe shares Newcastle United fans' delight at the news.
Photos emerged on Tuesday afternoon of the iconic Shearer's Bar logo being put up above the entrance of the Gallowgate End bar.
Shearer's Bar was first opened in December 2004 before being rebranded as NINE Bar in 2013.
The decision to change the name was one of several controversial decisions under former owner Mike Ashley.
Supporters were outraged at the renaming, however it will be restored to its rightful name following the PIF-led takeover.
Co-owners Amanda Staveley and Mehrdad Ghodoussi confirmed Shearer's Bar would be returning last month.
NINE Bar shut its doors on March 7 for "essential maintenance", and the re-naming has since been confirmed.
Shearer's Bar will be open to supporters on March 18, though the next home game at St James' Park isn't until April 8 when Wolves visit.
It's a simple yet important improvement in the eyes of the Geordie-faithful to help celebrate the club's all-time record-goalscorer.
'The little things are huge'
"The little things are huge," Howe said.
"I talk about this all the time with the players, the little things make the big things happen.
"Details matter, and I'm a firm believer that history matters. Legends and icons that go way back into history, I think they need to be celebrated.
"Alan Shearer is one the biggest Newcastle icons that there is and he deserves to be celebrated by me and all the supporters."