Eddie Howe has backed Nick Pope to "carry on where he left off" for Newcastle United after holding a conversation over his England mistake.
The 30-year-old started both of the Three Lions' Nations League fixtures against Italy and Germany in Jordan Pickford's absence.
Pope, however, harshly came under the media spotlight after his error gifted Chelsea's Kai Havertz a late equaliser at Wembley on Monday in a 3-3 draw with the Germans.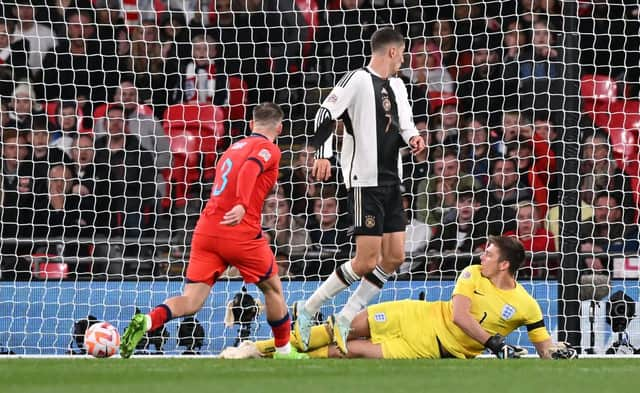 While Pope faced criticism from elsewhere, the Newcastle fanbase rallied around to support their No.1 goalkeeper.
And Howe is confident the incident won't impact Pope in what has been a faultless start to his Magpies career following his summer switch from Burnley.
Eddie Howe backs Nick Pope
"I have spoken with Nick. He's in a good place," Howe said. "He is aware of how special those games are for him and in his career. Where he has come from, to experience those moments is brilliant.
"He has earned the right to get to the position he is at. I was very proud of him representing his country on behalf of England.
"It's a fitting reward, for me, for an excellent start to the season with us.
"He's been excellent in every respect in terms of his shot-stopping, patrolling of his penalty box, distribution have been at the highest level for me, so I think it was a fitting reward for that great start."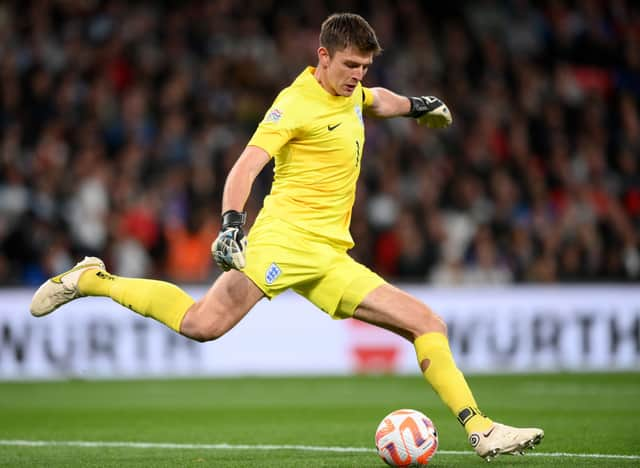 'I know he'll carry on where he left off for us'
"It's a very difficult position to play in," the Newcastle head coach added. "I remember playing in goal a few times as a 10-year-old and I made a couple of mistakes and that was me out, I didn't want to do it anymore.
"You need to love goalkeeping and then you need to be able to deal with mistakes. It's part of the job when you're in that position.
"Nick is a very calm, level-headed guy, he's incredibly focused. I've got no problem with him returning. I know he'll carry on where he left off for us.
"It's probably a shield that you build up through many years of playing in goal."
Pope will start for Newcastle when they take on Fulham at Craven Cottage on Saturday afternoon.