Newcastle United were fully aware of Sven Botman's qualities when they beat AC Milan to his signature in the summer.
However, there is an area of the 22-year-old's game that has surprised head coach Eddie Howe since his arrival £35million from Lille.
"I don't want to put an unnecessary pressure on him but my faith in him is huge," Howe told reporters ahead of tomorrow's Premier League clash with Everton.
"We really fought to sign him, it was a long battle to get him as we had competition from other clubs but we really stuck to our guns as we felt he was the one we wanted. I think he's rewarded that show of faith because I see some much potential in his game.
"I think he's very good on the ball and he surprised me with how good his technical delivery has been and how composed he's been in what is a very frantic league. That composure is really valuable.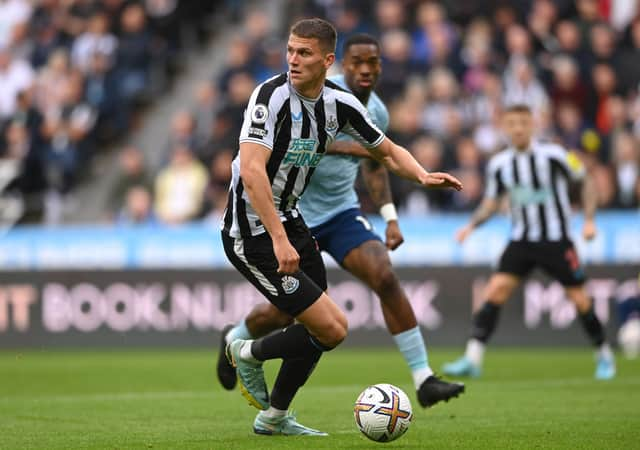 "Defensively, I think he's got all the tools. He needs to work and develop certain aspects of his game like everybody else does but I do feel he has a huge platform now to grow and build into the defender he's going to be."
The Dutchman is yet to taste defeat when he's been in the United starting XI. In the club's only defeat - last-minute at Liverpool -Botman was an unused substitute.
The former Ajax academy star's desire to succeed hasn't gone unnoticed either after he pulled out of the Netherlands under-21s squad last time out to focus on winning regular spot in Howe's line-up.
It was a decision criticised by Dutch boss Erwin van de Looi but it paid off, with Botman starting all three games since. His recent task was to keep Manchester United and Cristiano Ronaldo quiet, which he did in a goalless draw.
"There are elements of his personality that have definitely come out," Howe continued. "He's very popular amongst the squad. The lads look at him and really like him - he's got a really nice sense of humour.
"He is still laid back and very calm around the place, and how he performs is the mirror of his personality really. He's a winner and fiercely determined."