It's been a long time since Newcastle United and top-of-the-table Premier League clash have featured in the same sentence - but that's exactly what Tuesday night's trip to Arsenal is being labelled as.
Eddie Howe's third place Magpies face the current league leaders at the Emirates Stadium, where the hosts have recorded maximum points from their seven home matches so far.
But it's far from a daunting challenge for United, whose belief and confidence are a testament to just how far the football club has come over the last 12 months.
It is indeed the ultimate test for Howe's men, one that really will test their early-season credentials that has earned big praise from the likes of Manchester City boss Pep Guardiola and Arsenal's Mikel Arteta.
"I think we'll learn a lot," admits Howe. "It'll be a fascinating and high-level game.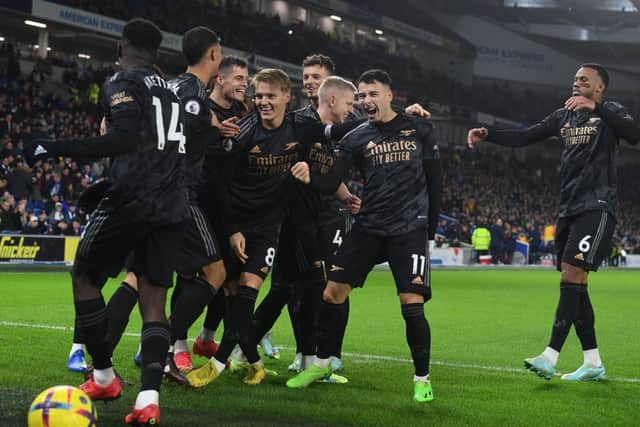 "I've watched a lot of Arsenal this year and been hugely impressed, I think Mikel (Arteta) has done an incredible job. You look at the turnaround of the team and how they play, their identity is clear every week.
"Players look like they're enjoying their football and playing a high-level game. It's going to be a really good examination of how far we've come."
Although Howe has spoken highly of Arsenal, Arteta's side wouldn't be mistaken for seeking revenge against Newcastle.
In the previous meeting between the two clubs in May, the Magpies swept aside and bullied the Gunners at St James' Park to end their hopes of finishing in the Champions League places.
"It's funny, I don't look back at that game, or think about that game now, it's gone," Howe said. "It was the end highlight of the season where we worked incredibly hard to stay up, it was a good night and a glimpse of what we could be in the future. Now, we're very focused on this season and I think that game has zero relevance to this game.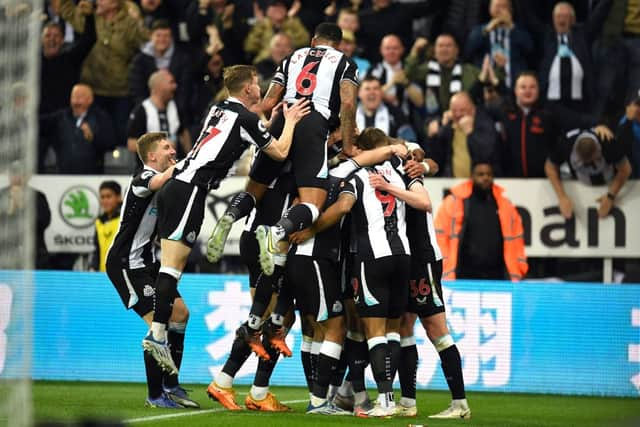 "They're two totally new teams, I'd say we've improved from that moment and I think Arsenal have definitely gone on to another level. I'm sure both teams are looking at it as a totally new game."
So, what's changed for Arsenal? How have they gone from missing out on the top four to the top of the league within six months?
Arsenal's rise is kind of similar to Newcastle, though, of course, the scale of their improvement is much smaller given the Magpies have gone from third bottom to third top in just under a year.
Howe said: "I just think they've (Arsenal) continued to grow from that moment. They were on a journey of improvement anyway throughout last season when you consider where they were at the start of last season to the end, I think they performed very well.
"This season they've really carried that on and gone again. The consistency has been hugely impressive for me, home or away, they've got the hallmark of a team that is free-flowing, scoring a lot of goals and are tight defensively, so a really good examination for us."