The club's £58million club-record signing had the freedom of the Gallowgate End when he closed down Joachim Andersen's pass to go one-on-one with Palace goalkeeper Vicente Guaita.
However, it was Guaita that came out on top as he stayed on his feet to keep out the 22-year-old's chipped finish.
"He'll be disappointed to miss that," Howe admitted. He'd back himself to score and I'd certainly back him to score.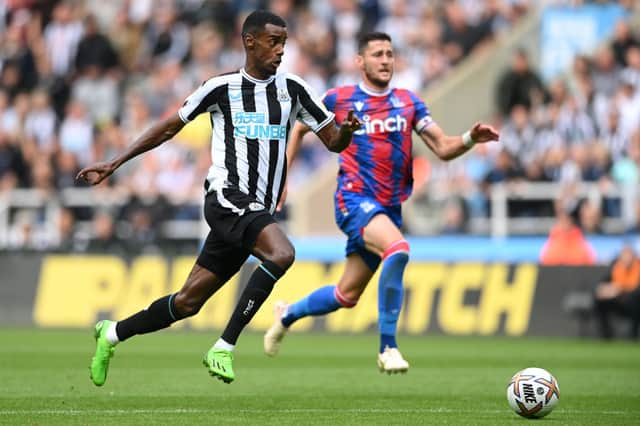 "Whether he's gone for a certain type of finish, that's obviously in his game but he didn't quite execute it right."
As home debuts go, it was a fairly quiet afternoon for Isak after starring on his first outing at Liverpool in midweek.
Eddie Howe assesses Alexander Isak's home debut
But Howe feels Isak's United teammates "starved him of the ball", though expects that understanding to grow as he continues to settle into life on Tyneside.
"We starved him of the ball a little bit in certain parts of the game," Howe said. I think we're still getting used to how he wants to receive the ball and where he needs to go.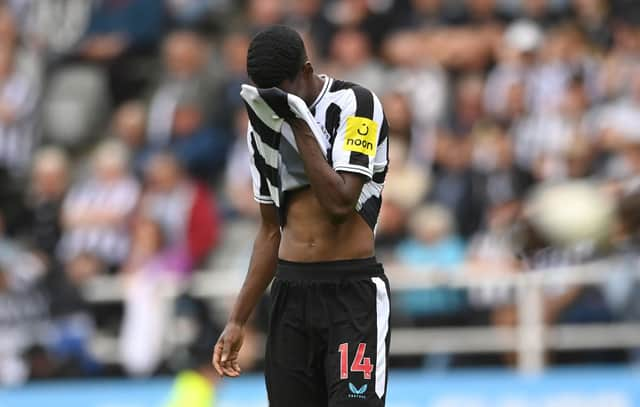 "I desperately wanted him to try and get on the ball more, especially in the attacking third.
"He came to life a little bit in the second half and had certain moments of real quality.
"He's had no training time with us, he's been pushed right into action and I think he's done very well.
"A lot of improvement is needed from us as a team to try and serve him."