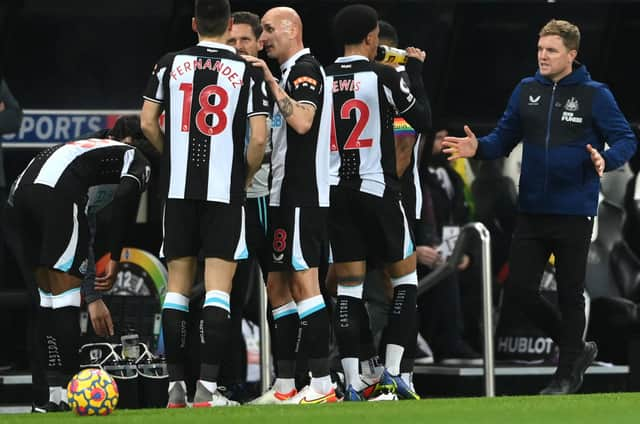 Howe's side are in the mix of a relegation battle - sitting 19th in the table and three points from safety - ahead of a busy and daunting fixture schedule that sees them take on Leicester City, Liverpool, Manchester City and Manchester City.
Xmas parties have been in the news this week and Howe, when asked about the subject, does not feel it would be appropriate for his players to hold one given the threat of dropping into the Championship and the rising Covid-19 figures.
'Not the time for a Christmas party'
Howe revealed: "I don't think this moment is the time for the players to be having a Christmas party.
"We have had a gathering this week of staff and players, a meal together.
"But I don't think with one, the fixture congestion, two, Covid and three, our league position, it is the time for that (players' party).
"I will be trying to get the message to them to focus on the work and the games. That takes priority over anything else."
'We need wins to stay up'
Howe said: "Winning in the Premier League is tough to do. When you do it, you have to enjoy it.
"The highs and lows that come around with the job are very extreme.
"I think it was a really good time for us to share in that moment with our supporters having waited so long for that first win.
"It's those kinds of moments and that kind of atmosphere and spirit that we're trying to generate together can really make the difference.
"It was a really nice thing to do and hopefully it's something we don't have to wait too long for again because we're going to need wins.
"As everyone knows, our current league position is very difficult. We're going to need wins against all types of opponents to reach our aim of staying up."