Eddie Howe's response when asked if Newcastle United's game with Burnley is a 'must-win'
Eddie Howe was asked by NewcastleWorld if Saturday's game with Burnley at St James' Park is a must-win.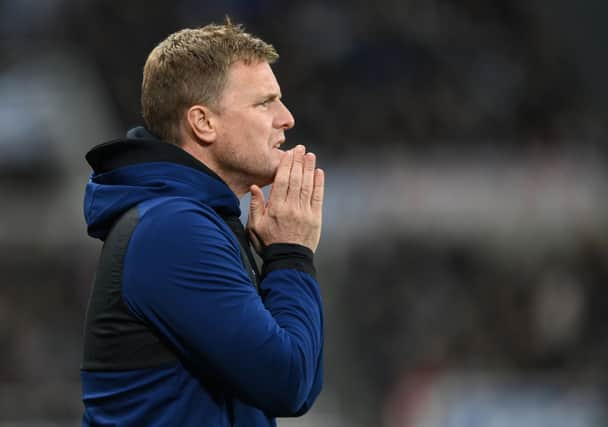 The Magpies drew with 18th placed Norwich City at St James' Park on Tuesday. Now, they host Sean Dyche's Burnley, who also occupy a relegation spot.
What Eddie Howe said
Howe said "The word must-win is a difficult one for me to use.
"Of course, we know we need to win the game, we want to win the game but we just have to concentrate on the day-to-day preparation and give everything like we did tonight.
"I think there are wins in the team, I do. I believe so.
"We needed to improve our defensive resilience or performance. Tonight, we did, we showed an improvement and I think there's more improvement to come.
"The attacking side of the team suffered tonight with the red card but I do believe we have goals in the team, so I believe we can do it.
"I still believe it's in our own hands but obviously with every game we don't win, it becomes harder."
Why is it a must-win for Newcastle?
Norwich City was a must-win, now Burnley is a must, must-win in a week where United needed six points.
That, of course, can't be achieved or changed now, so Howe & Co must ensure the next best total is met.
Failure to do so, and it's a nightmare five days for Newcastle ahead of a brutal December fixture list.
Not only does the club desperately need its first victory of the season to enhance their survival hopes, but it also needs a confidence booster.