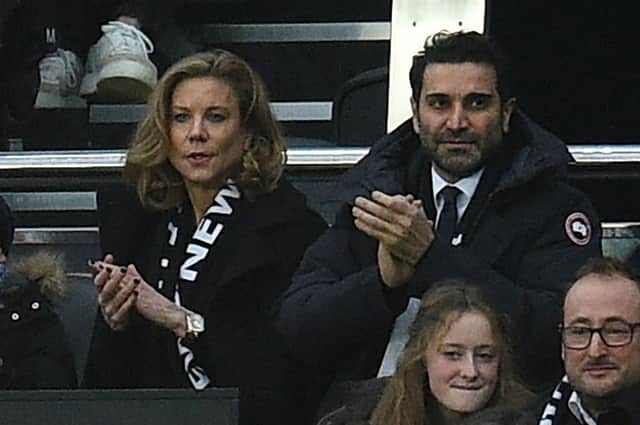 With the January transfer window now just days away, Newcastle United fans will be waiting eagerly to find out who, if anyone, their new owners will spend the club's newfound wealth on.
Since the Magpies' highly-anticipated takeover was completed earlier in the year, there's been a seemingly never-ending barrage of targets touted as possible additions on Tyneside, but while some have faded away, others have stayed the course and are still attracting attention as the opening of the market nears.
We've taken a closer look at SkyBet's latest odds and gathered up all of the players that Newcastle are currently favourites to sign below...
Aaron Ramsey - 4/1
The former Arsenal man looks destined to leave Juventus in the near future, and while the likes Everton are also said to be in the running, his exorbitant wages (and Newcastle's ability to pay them) could prove to be a key factor.
Adama Traore - 9/2
Wolves' Spanish juggernaut can often prove to be a divisive figure given his lack of end product, but there's no denying that on his day he possesses a threat like few others.
Dele Alli - 7/2
The Tottenham midfielder looks in desperate need of a fresh start after seeing his career in north London stagnate in recent seasons. Could a move to St. James' Park be mutually beneficial for both him and the Toon Army?
Dean Henderson - 5/2
With the rapid ascent of Aaron Ramsdale at Arsenal, Henderson's place in Gareth Southgate's England plans looks more precarious than ever. He needs minutes, and he's certainly not getting them at Manchester United.
Gareth Bale - 5/1
On his day, there are few players in world football who can hold a candle to Bale. His time at Real Madrid has been decidedly patchy in recent years, however, and with just three La Liga appearances to his name this term, and return to the Premier League doesn't look out of the question.
James Tarkowski - 7/4
Tarkowski's looming contract expiration at Burnley has rendered him one of the most in demand talents in the Premier League this January - or at least, that's what gossip columnists and bookmakers would have you believe. While several clubs have been linked in recent months, it looks as if Newcastle and West Ham are now the two most likely destinations for the Turf Moor stalwart, and with the Magpies in desperate need of defensive reinforcements, this looks like a fairly realistic prospect.
James Ward-Prowse - 5/1
Southampton's dead-ball maestro who has always felt destined for a big move one day - could a role as the linchpin of the Toon Army's first iteration of newly-moneyed galacticos tempt him into leaving his boyhood club?
Nathan Ake - 13/8
Another player with obvious Premier League quality and a lack of minutes to show for it, Ake knows Toon boss Eddie Howe better than most following their shared spell at Bournemouth.
Nicolas Pepe - 6/1
The Gunners signed Pepe for £72 million in 2019, and only recently has he come even remotely close to repaying that princely sum. Given his recent upturn in form, it would be bizarre for Arsenal to ship him out now, but you never know...
Philippe Coutinho - 5/1
Another world class talent who looks destined for the exit door, Coutinho has struggled to settle in Barcelona ever since he left Liverpool a few years back. If Newcastle could get him to rekindle even a smidgen of the form he showed during his time at Anfield, however, he would surely be a massive asset in their fight for survival.
Wilf Zaha - 10/1
At 10/1 Crystal Palace's talisman has the lengthiest odds on this list, and truthfully, there's probably a reason why. Undoubtedly, Zaha is a superlative talent, but the Eagles have hung on to him before, and given the kind of valuations they've stuck to in the past, you would have to imagine that the Magpies' new owners will feel that they can find better value for money elsewhere.