What Rafa Benitez said about interest in Newcastle United's Sean Longstaff - and on Lucas Digne's Everton exit
Everton boss Rafa Benitez has been talking about a move for Newcastle United's Sean Longstaff - and a potential Lucas Digne departure.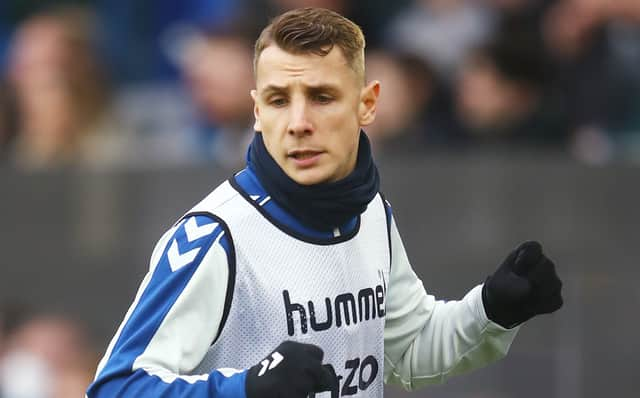 Rafa Benitez revealed that Lucas Digne wants to leave Everton during the January transfer window.
The left-back had an off-field dispute with the Toffees boss last month over tactics.
As a result, Digne was omitted from three match-day squads while he was left on the bench in Sunday's 3-2 loss to Brighton and Hove Albion.
Digne isn't short of suitors as he looks to move elsewhere, with Chelsea, Newcastle United, West Ham and Aston Villa all linked.
There remains a lot of talk around the Lucas Digne situation. Are you getting the feeling that it is inevitable he will leave in this transfer window?
I think he was very clear. I want to ask a question to every fan and former player.
What will Peter Reid do or say when a player goes. He will say he doesn't want to be there. That's it. Simple.
You're categorically saying that Lucas doesn't want to be at the football club, then?
"I've had a couple of conversations with him, he's told me what he thought. What do you expect a manager to do when a player is thinking about wanting to leave?
"I will say again. Fans, former players, what Peter Reid will say if a player goes to the manager is he doesn't want to be here.
To play devil's advocate to that situation then, why was Lucas named on the bench against Brighton?
Because, as a manager, you have a responsibility to try to do what is the best for the club, then sometimes you pay for that.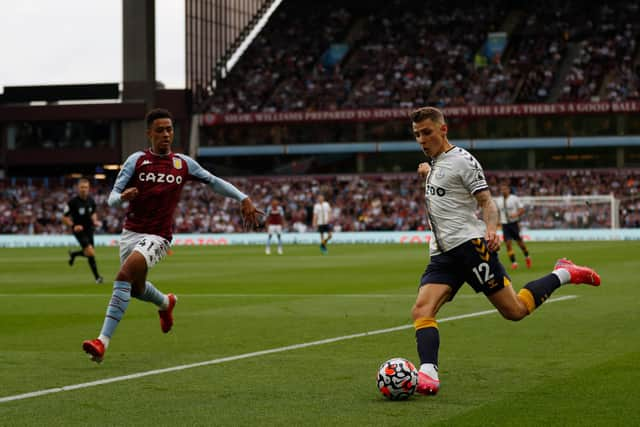 What do you expect to anticipate happening now then? Have you had enquiries for Lucas? We're hearing that Chelsea, West Ham, Newcastle and another Premier League club are interested. Have there been any bids at all?
What I can say to you is I would like to sign [Erling] Haaland and [Kylian] Mbappe. I can make enquiries but have to commit myself.
We need commitment [from clubs]. We don't need enquiries.
So you've had no bids for Lucas yet?
I'm not in charge of negotiations but when someone is asking, they have to commit themselves. They have to say they'll buy, pay or make an obligation or something. People can talk and talk.
I'm really pleased with Dominic [Calvert-Lewin] but if you bring my Mbappe, I'll be happy too.
Can I do it? I can make an enquiry and then you'll say: 'Oh they are interested'. That's it.
How disappointed are you that it's come to this situation with him?
I'm a professional and try to manage. From my first day here, I know what the fans want.
When you're not winning, it's more difficult but we need players that want to be here for any reason.
Talking about individual stats, when the team finished 10th, means nothing. I want a winning mentality, ambition and it'll take some time but at least we try to do things in the right way.
How do you ensure this doesn't impact on the rest of the dressing room, Rafa?
Not really. Everybody knows each other really well.
Could you please maybe explain why Lucas Digne wants to leave the club?
I have no explanation. We are professionals and paid big money to do our job.
If someone is happy or not happy, it's up to you and your job. They pay you big money to perform and you have to perform.
You have to be available and put your interest behind the interest of the club. That is my feeling and the feeling of everyone since I have been a professional in football.
Modern football, maybe the stats and priorities have changed and people think about themselves ahead of the team.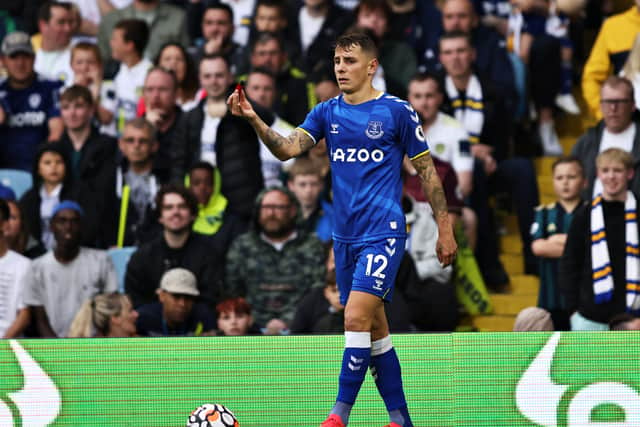 So you feel like he's put himself ahead of the team, then. That's what you're saying?
No. what I'm saying is a team that finished 10th and someone is worried about the stats says nothing to me.
I don't want to finish 10th. I would like to be in a much better position now, I'm not stupid, but I don't want to finish 10th.
I want to finish as high as possible and make sure Everton Football Club is growing and improving and we create a winning mentality for the future.
It will take some time, yes, but, in the meantime, you need players that really want to be here.
Again, I'll ask the question. Peter Reid, what would he say if a player doesn't want to be here?
We want to try to grow and improve. What we have to do is manage the egos and leave the team behind depending on the egos.
If he does leave, you'll obviously have more funds to buy players. Were you in a position where you needed to sell in order to bring new players in or do you have enough funds to bring players in any way?
The people on the board are working hard to find solutions to help our situation. I think they are doing great.
It's not that we need to sell to buy. We are working hard on different options. If something is around that is good enough for us, I think we can do it.
When it comes to Lucas, do you see any way back for him at all or is it best for all parties that he leaves the club this month?
That is football and it is very simple. January 31 is when the transfer window finishes.
If he is here, OK, we will do what we have to do. At this moment, he has what he has and has to deal with the players that want to be here.
Sorry to go back to Lucas Digne again. I appreciate your honesty that he doesn't want to play for the club anymore but how does that affect his valuation in terms of how other clubs see him. Does it reduce your bargaining power when it comes to selling?
As a manager, you try to do the best for your club. Sometimes, it's against you.
We knew already and were trying to manage the situation. We have interest but nothing concrete. Now we are getting closer to the transfer window and you have to manage.
What I cannot do is bring players that want to be here and give priority to players who are not really interested.
You can analyse the reasons why but it doesn't matter. For me, the club is ahead of any player, any manager and then we have to do what we have to do.
The valuation is clear. We know Lucas is a good player, I have no doubt about that.
The question is what the team needs or needed and we didn't have that. When the manager is asking in a difficult situation when you have no strikers and are not scoring goals, the team has to do something.
Every player has to be there for the task. If you're not thinking about that, the priority is you and not the team. That's the reason why we have to find solutions.
'We're open to good players'
On Sean Longstaff, Benitez added: "We're open to good players who can be available to improve the squad. We're not specifically focused on this or that.
"We have some ideas, we are working on these and if we kind find something interesting for us, we will try to do it.
"To be fair, I'm quite focused on the game. I know people are working on names. We have different options and names and possible names.
"We have different options and names and we're working on that. This window is so complicated you never know."