Another road to Wembley begins for Newcastle United on Wednesday night when they take on Tranmere Rovers in the second round of the Carabao Cup.
The Magpies haven't lifted a major trophy in 53 years and ambitions of winning silverware were merely an afterthought under the previous owner Mike Ashley.
But following the PIF-led takeover in October, the new owners made no secret of their desire to bring silverware - and plenty of it - back to Tyneside.
So, for the first time in a long time, hope and excitement among the fanbase surrounding the cup competitions is back - beginning with Tranmere in the Carabao Cup.
Here's everything head coach Eddie Howe had to say on the Carabao Cup and the club's long trophy drought:
How important is this competition to you this season?
"Very important. I think I made that clear during pre-season, not just to you but to the players as well.
"I want to see a team that wants to win every game we compete in. Every competition is treated with the same importance and I hope that's reflected in our performance tomorrow.
"I've made it very clear to the players in that respect."
How big of an occasion is it for Tranmere?
"I've been on the other side of it many times and we always looked at the cup competitions as a great experience for our players and a great opportunity to impress, putting your wits against the best.
"It was always an exciting proposition and that is why we cannot underestimate the task we have. It's a difficult place to go, I've been there many times, and Micky (Mellon) is an outstandingly, experienced manager so he is going to have his game plan and how to upset us.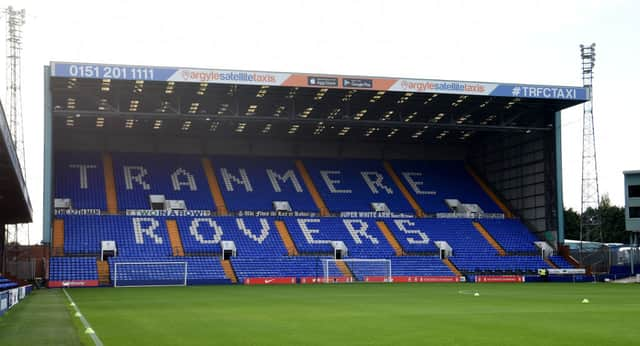 "We need to stamp our authority on the game as quickly as possible."
Where is the Carabao Cup on your list of priorities?
"I don't think there is a list of priorities. I don't sit down and write those things. The next game is always the most important. Wolves wait until this game is finished.
"At the moment, everything is about Tranmere and we'll go there to give our best performance."
Newcastle's wait for a trophy... do you feel that weighs heavier here than other places?
"I don't feel that at this present time. I feel an excitement and a really good relationship between the players and supporters.
"As I said before the game the other day, hopefully they're enjoying coming and to see the team and excited about what we can do.
"I don't feel that presently and I can't speak for the future but certainly, at the moment, we're enjoying entertaining our supporters and trying to play the type of football they want to see."
Is the club geared up to win something?
"I think there's something … the ownership view would be that they want to try and deliver that. Whether we're quite there yet I don't know, time will tell, certainly from my expectations of what I want from the players, I want to set the bar very, very high. I want to push to try and achieve great things.
"There's no one internally putting a ceiling on what we can do."
Can the quest to win a trophy be something good?
"You have to have it. If you haven't got that … If you haven't got that desire to achieve and really break barriers then I don't see how you can do it.
"There's that unknown that's ahead of us and we want to try and fill it with success. We know that we have to do the processes to try and get there, so our training and all the things that we talk about on a weekly basis are so important to achieving that success.
"That's what we're working towards."
How do you convince the players this game is just as important as the Manchester City game?
"I think it's in your preparation and making sure your standards don't drop. We'll prepare for Tranmere like we did for Manchester City and hopefully they see that detail we're going into.
"Also, they set their own standards. We've got a very good group in terms of that. They are delivering very good performances day-to-day to get used to that expectation and then they can go and perform in the right way.
Have you imagined what it'd be like to end Newcastle's trophy drought?
"I probably have to be honest. Visualisation and having those high expectations, naturally, I think you do have to do that. You have to try and see it in your own head to believe it's possible.
"I'm not afraid to say that visualisation and imaging those things are very important. I wouldn't say I do it regularly, it's not necessarily a daily occurrence, but it's something I think you vision the future and see what you can achieve. It's certainly one of my dreams."
Is there a challenge for the players to write their own chapter in Newcastle's history?
"If we can be the first team in a long time to win a domestic trophy or to achieve something memorable they get their own place in Newcastle's history and that is certainly somewhere we want to be."
Have you had to change the philosophy and mindset throughout the club that this competition matters?
"I've never encountered that so the most important thing is what's in my head, preparing the team. I speak to the players on a daily basis and I'm training them every day, so most important is what I think and that filters to the players, no external thoughts are going to change my want to win."