Former Newcastle United shot-stopper Neil 'Shaka' Hislop has been granted an honorary degree by Newcastle University.
The 53-year-old was awarded an Honorary Doctor of Civil Law degree in recognition of his significant work in the fight against racism.
Hislop played 53 times for Newcastle United between 1995 and 1998, often fighting for the starting spot between the sticks with the likes of Shay Given and Pavel Srníček.
He also played for Reading, West Ham United, Portsmouth and FC Dallas during his 15-year professional career.
Hislop has been a key figure in the sport's fight against racism, becoming a founding patron of the anti-racism education charity 'Show Racism the Red Card' in November 1995.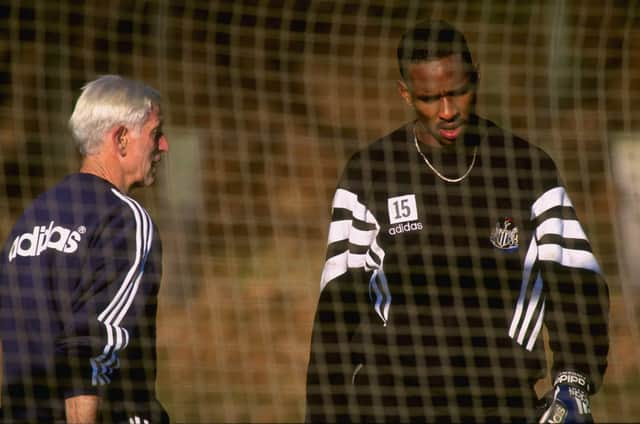 The keeper was also the first player to visit schools with the charity and take the campaign directly to young people in the community.
Shaka said: "Newcastle, as a city, has given me so much that I am proud of. It was Newcastle United FC that gave me the opportunity to live my wildest boyhood dream of playing football at the highest level. My eldest daughter was born at the RVI.
"I often say that Show Racism the Red Card couldn't have been founded anywhere else. Receiving an Honorary Doctorate from Newcastle University, especially in Civil Law, in recognizing the work that Show Racism the Red Card has gone on to do, the difference the campaign has made over the years, is an honour I never expected.
"Dr Martin Luther King was also bestowed with an Honorary Doctorate from Newcastle University in 1967, I am humbled to follow in his footsteps. I am proud to be forever associated with the legacy that Newcastle University represents in the fight for social justice and the march to equality."