Exclusive: Chris Hughton on Chris Wood, Eddie Howe, Saudi takeover - and his love for NUFC fans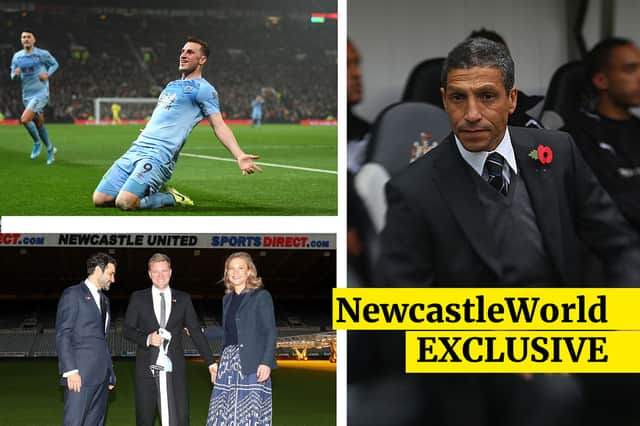 Chris Hughton knows a thing or two about the pressures of a relegation battle at Newcastle United.
It is 13 years since the Spurs legend was part of the Magpies staff that fought an ultimately unsuccessful battle against relegation from the Premier League.
During a season of off-field controversy, the 'Cockney Mafia' demonstrations and four different managerial changes - including Hughton taking over as caretaker and being replaced by Alan Shearer - United suffered a first relegation in 20 years and their first from the Premier League.
Hughton - who resumed caretaker charge ahead of the following season before being handed a permanent role - led the Magpies back to the top tier at the first attempt and the dignity and class he showed during his time at St James' Park mean he remains a highly-popular figure on Tyneside.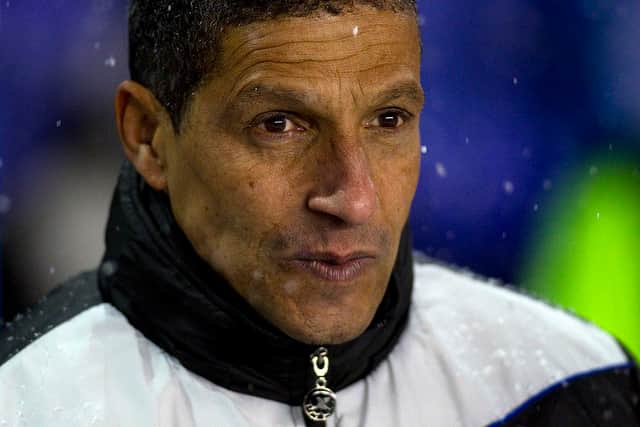 The feeling and warmth from Newcastle supporters is clearly mutual - and he believes they are showing the right attitude towards a confusing situation at the club.
Despite finding themselves in a similar position in the league as Hughton did back in 2009, the off-field situation could not be more of a contrast.
Whereas frugality and limited expectations ruled the roost under the former owner, United's new ownership have restored ambition and enthusiasm on Tyneside.
But there is a realistic view of the challenges that lie ahead - and Hughton insisted the Magpies faithful deserve praise for their stance.
In an exclusive interview with Newcastle World, he said: "It's a difficult time in the league at the moment but it's so nice to see Eddie Howe receiving such spirited support. I'd expect nothing less from them because they are a wonderful set of supporters.
"Eddie is getting encouragement, and I can sense the excitement caused by the takeover.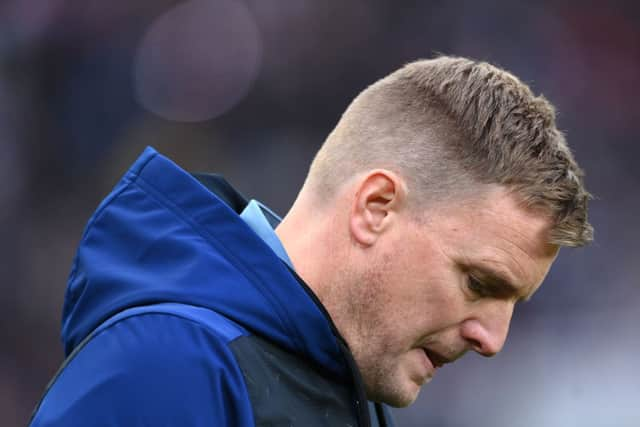 "They want to dream about what could lie ahead, but I think they are also being realistic about the fact they know they have to win enough games to stay in the Premier League.
"That is their immediate concern and focus, and it will be a battle, but they have a big part to play as a group of supporters and I know they will continue to get behind the players."
Hughton never actually faced a side managed by Howe during his time in the dugout at St James' Park. But the former Republic of Ireland manager did come up against the current Magpies manager during his time with Birmingham City and Brighton.
Howe holds the upper-hand with five wins out of nine games - and Hughton revealed he has always been impressed with the "intelligence and class" shown by the former Bournemouth boss.
"Eddie, for where Newcastle are in the table, is an ideal manager," he explained.
"He's been there, he managed what was in Premier League terms, a smaller club in Bournemouth that had to battle to survive. He's used to that fight at the bottom end of the table.
"We still talk of him as a young manager, but he's not, he has experience, he's been a manager for well over ten years now.
"He has intelligence and class about him, he likes to play a certain way and he can get Newcastle to where they need to be this season and I hope he can take them to be where they want to be in the future."
United's fight against relegation received a double boost over the last week with the signing of Atletico Madrid and England defender Kieran Trippier followed up by the addition of Burnley striker Chris Wood.
Hughton has experience of working with Wood after taking the New Zealand international on loan during his time in charge of Birmingham.
The former United boss believes he can be a success at St James' Park and understands why the Magpies have opted to bring in a striker that impressed him during his time at St Andrews.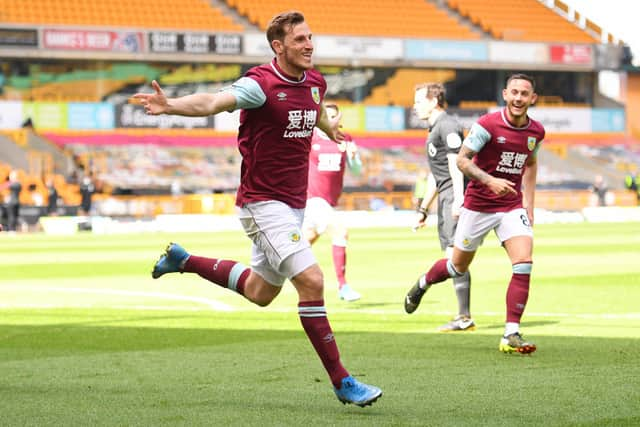 Hughton said: "Chris was younger when we signed him on loan, but he had such ability and I loved his character.
"He was 15, just a boy, when he left New Zealand to join West Brom. He chased a dream, he settled in the area and he wanted to go out on loan to test himself.
"He loved scoring goals, he thrived on it and he was a real out-and-out number nine. I had four strikers in that squad and he had scored ten goals for us but we had to rotate our squad and he wanted to play week-in, week-out to aid his development. He went to Bristol City and he continued to develop.
"He has the ability, he scored all types of goals and he's a strong boy. A club like Newcastle need competition at the top end of the pitch.
"Callum Wilson is a player I have always liked and he is a really strong player. Saint-Maximin is a forward, an exciting player, but he's not a goalscorer and Dwight Gayle has not been used.
"Chris Wood is more than a classic number nine, he will challenge for that shirt and he's a good addition for Newcastle."
More signings are being worked on with the United hierarchy prioritising the addition of a centre-back as well as looking to add a left-back, midfielder and another striker to Howe's squad.
Hughton praised the Magpies' owners for the hard work and commitment he believes is being shown and is hopeful they can help his former club move towards a more exciting future.
"It's not easy to sign any player in the January transfer window, especially a number nine, unless you are willing to pay out that money, of course," said Hughton.
"Newcastle, as a club, understand where they are in the league, but they also know if they can strengthen, and go on a run, they can get out of it.
"They're intelligent people in charge of the club, and they will be balancing a number of factors.
"They'll balance what they could lose with relegation against what they can pay out in fees and what they receive by staying in the Premier League.
"There will be working hard, looking at availability of players, possible signings, costs involved, making those decisions.
"It's a continuous process and they are clearly doing everything they can to move the club forwards."