Just as Bernard did back in 2000, the Brazilian International midfielder moved to Tyneside from Ligue 1 club Lyon when he completed a deal that could cost United up to £40million.
However, Bruno has been forced to take a watching brief with the improved form of the revitalised midfield trio of Joe Willock, Joelinton and Jonjo Shelvey limiting him to just four substitute appearances.
Bernard believes patience is needed to allow the 24-year-old to adapt to life in England and with the tempo of the Premier League - but he insisted Newcastle will reap the benefits once he forces his way into Eddie Howe's starting lineup on a regular basis.
Bernard told Newcastle World: "The reason I think Bruno isn't playing is because he isn't up to tempo just yet and that will come with more training sessions and more game-time.
"It can take a while to adapt to the demands of the Premier League and the pace and physicality of the leagues.
"But Bruno is someone I have watched at Lyon and he could probably be one of the best midfielders in Europe.
"People will be in for a surprise when he comes through properly because they will realise just how good he is.
"I think patience is needed on both sides but once he is up and running, he is going to be a special player for Newcastle."
Bernard revealed he has been a keen admirer of Bruno and had watched the midfielder on a regular basis during his time with former club Lyon.
The former Magpies full-back knows what it takes to get the club into the Champions League after helping Sir Bobby Robson's side to consecutive top-four finishes during his career.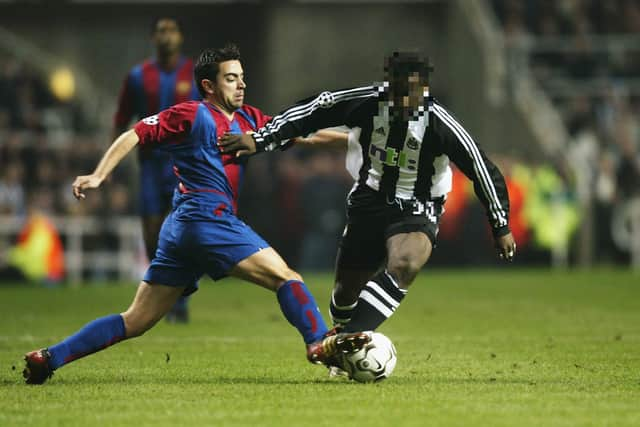 And he believes his former club will need to add more players of Bruno's calibre if they are to start climbing towards challenging for a return to European football's elite competition.
"He (Bruno) is a bit like Marco Veratti at PSG, although I wouldn't put him at that level just yet," explained Bernard.
"He can do a little bit of everything, he can be a playmaker from deep, he can get forward and he can go box-to-box.
"He's Champions League standard, he is someone that Newcastle have done well to get and I think we have sold the future of the club to him.
"He's the type of player they need to get more to get to where they want to be.
"Hopefully he's the first of that sort and he's the one that can help bring in more to help the club progress."