Former Newcastle United full-back Davide Santon received an offer from Fulham before announcing his retirement this summer.
The 31-year-old decided to hang up his boots earlier this month after persistent problems with his knees.
Santon was a free agent after leaving Roma and wasn't short of offers, including one from the Premier League, but feared he wouldn't pass a medical.
"At some point the light in me went out," the Italian said. "I had a lot of time to think about it,
"While I was excluded from Roma's squad in my final season, I made the decision that it was time to quit. We met with Roma and together we decided to end our relationship.
"I could have even accepted one or two proposals that came my way but I wasn't having fun anymore. And so I stopped.
"I received proposals from Fulham, Fiorentina, Sampdoria, and a couple of clubs in Spain and Turkey. I never said no. The problem is that the medical examinations would follow and that would constitute a problem for me."
Davide Santon forced to retire
Santon made 94 appearances during his four years at Newcastle after arriving from Inter Milan in 2011.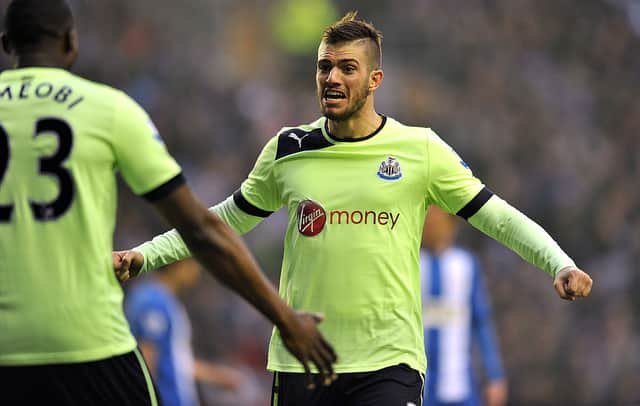 He returned to Inter before joining Roma, where, for the last 12 months or so, has been plagued with injuries.
"I am forced to stop playing," Santon announced. "Not for not having had offers, not for anything else, but because my body, with so many injuries in the past, can't take it anymore. I am forced to do it. I don't want to, but I have to "
"I have my left knee where I didn't have an operation, but it went. It prevents me from many things.
"And then there's the famous right knee, operated on three times. Cartilage, removed all the external meniscus, but as soon as I do minimum exertion, it swells and no longer bends."