Just over eight months has passed since the 43-year-old was diagnosed with primary sclerosing cholasgitis just days after being on Tyneside for the Magpies home game with Tottenham Hotspur.
The condition affects just one in every 10,000 people and scars bile ducts, causing increasing damage to the liver.
As an anxious wait over a transplant goes on, Dyer made an emotional vow and revealed he is only too aware of what that would mean in an interview with the Daily Mail.
"If I don't have the transplant my liver will pack in. There would be nothing they could do for me," explained the former Magpies midfielder.
"I am just thankful that they have found out what's wrong with me. I'm aware I'm dependent on someone else's misfortune giving me the chance to live a long and happy life.
He continued: "My greatest hope is that, whoever's liver I get, I do that person proud. They encourage you to touch base with the family of your donor after your operation and that's something I thoroughly intend to do.
"It would give me some comfort, I think, if I was in the situation of a family who had lost a loved one. They would have lost someone they have cherished and loved but through their generosity they have given someone else the chance of a long life.
"I hope I'll earn their legacy. I wouldn't want to screw that up. I know how precious a second chance would be."
Dyer became a key part of the Newcastle side after joining the Magpies in a £6million deal from Ipswich Town in the summer of 1999.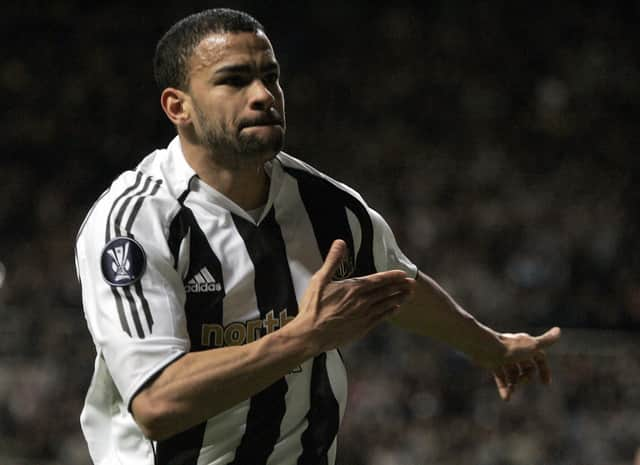 After showing promise under the management of Ruud Gullit, Dyer's career received a boost when Sir Bobby Robson succeeded the Dutchman at St James Park.
The energy and enthusiasm he brought to the Magpies side was a key part of United's progress in the Champions League and their push towards the upper reaches of the Premier League.
Dyer had made over 200 appearances for the Magpies by the time he has departed for West Ham United in August 2007.
Appearing for Queens Park Rangers and Middlesbrough before his retirement in 2013, Dyer returned to former club Ipswich as an academy coach just over a year later.
Aspirations for a career in management have been put to one side as he copes with an increasingly worrying situation with his health.
Dyer opened up on his fears over needing a transplant but revealed he has found 'inner-strength' throughout the last six months.
"I was really scared when I got told I needed a liver transplant," he said.
"Your family and people close to you panic when you tell them. I could see when I told people, I could see the dread on them. It gave me the mental side back.
"I am not putting bravado on but you have to find that inner strength, not just for you but for them. They're worried but I'm not worried.
"I just feel that the way my life has been in the last six months, I am constantly fatigued and I can't do what I used to do."