Augsburg goalkeeper Rafal Gikiewicz has claimed Newcastle United and Manchester United were interested in signing him last summer - but it all depended on Martin Dubravka's future.
Gikiewicz described the situation as a 'domino effect' and believes the Red Devils might have signed him had they failed to agree a season-long move deal with Newcastle for Dubravka. And because Eddie Howe's side lost the Slovakian, Gikiewicz, he says, was considered as a potential replacement.
Instead, Karl Darlow retained his spot as Newcastle's second choice behind Nick Pope before an ankle injury to the former in training forced Howe to delve into the free agent market and bring in former Liverpool goalkeeper Loris Karius on a short-term contract. Mark Gillespie was left out of the 25-man squad.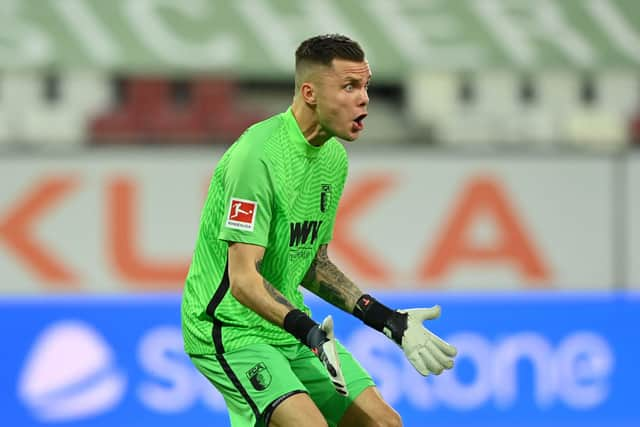 Gikiewicz, as relayed by Sport Witness, explained: "Not only was I linked, but I also signed various powers of attorney with either Manchester United or Newcastle United. In the goalkeeper market, everything works like dominoes. As Martin Dubravka leaves, this is the place and so on.
"They called me from England and asked if I wanted to take a risk. At the same time, they added that something could happen in the last hours of the transfer window and whether I wanted to take a risk. I was sitting at home, so what's the risk? I signed everything and waited for the development of events."
Gikiewicz is probably a name neither Newcastle or Man United fans are too familiar with. The 35-year-old started his career in Poland before moving to Germany in 2014, where he has spent the last eight years - featuring for Eintracht Braunschweig, Freiburg, Union Berlin and Augsburg.