Newcastle United's owners' period of due diligence in their managerial search has been just the right approach - that's the view of interim manager Graeme Jones.
Jones is set to take the team for the third time this weekend, following the removal of Steve Bruce from the Magpies' dugout last month.
His original time in interim charge was first stated as two games, with United originally hoping to appoint Bruce's replacement prior to the trip to Brighton & Hove Albion's Amex Stadium.
However, with the club's chase of Unai Emery falling flat and Eddie Howe on the verge of being announced, Jones will again take the side on the south coast.
And while he's outstayed his welcome in the head coach slot in many ways, Jones thinks new owners, the Public Investment Fund of Saudi Arabia, RB Sports & Media and PCP Capital Partners have done things correctly in chasing the 'right' man for the job, not just any manager.
'Eventually, it will be worth it'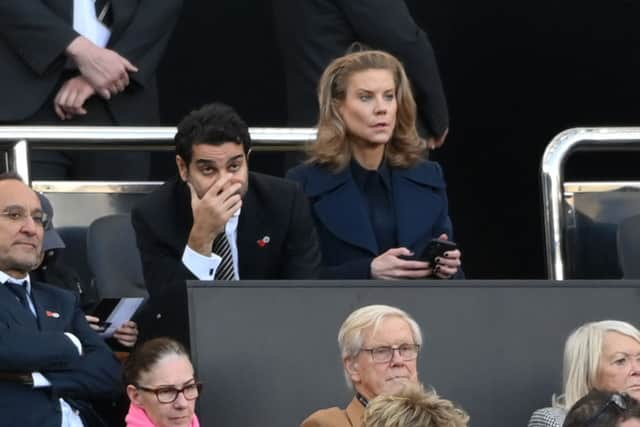 "I know the owners have done their due diligence, that's why it has taken some time," said Jones.
"If you rush into something with any information you might not get it 100% right. The more information you receive and time you take, the closer you are going to get to making the right decision. That's where we are.
"The owners could have walked through the door and appointed anyone, but it was about appointing the right manager. At this football club you have to get a flavour of this juggernaut Newcastle United, you need to know how to manage it, you need to know what goes on internally, this process could not have been avoided and eventually it will be worth it."
What about Jones' future?
Jones has been given assurances of his own Newcastle United future beyond the appointment of a new managerial team.
His role, as yet, though, is undefined.
"The owners know I am not here to put cones out," he said.
"They know I'm prepared to get my hands dirty and take responsibility.
"We will have to wait and see, but we can't speak about a specific role in the structure yet."
Jones continued: "I know it is the international break, then there is a couple of weeks, let's get a nice positive performance and a nice positive result, catch our breath and see where we are."
Communication is key
The new ownership structure have been keeping Jones informed at every juncture in the process. Following on from that, Jones has been passing on that information to his players.
The approach is a long way from the closed doors strategy under previous owner Mike Ashley.
And it's one Jones thinks works well.
"They are keeping me up to speed with where we are. In terms of what my role is, making that clear," he said.
"I have tried to settle the boys down. We are dealing in facts, I have kept them informed. The communication from the owners to me, then to the players has been a good channel. And I think the boys have responded with that information."