Graeme Jones reveals secret to Eddie Howe's approach as Newcastle United appointment nears
Graeme Jones has revealed what Eddie Howe will likely bring to Newcastle United - if he's appointed as the club's new manager.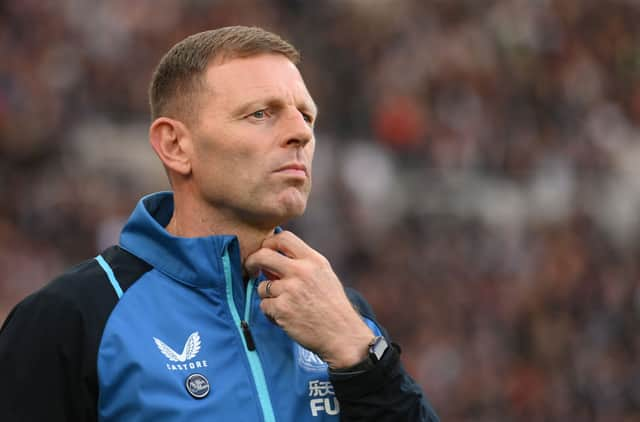 Pragmatic, high tempo, attacking football.
Graeme Jones has revealed just what potential new Newcastle United boss Eddie Howe will bring to the football club - if he puts pen to paper in the coming days.
Jones was expected to step down and allow a new manager - Howe or Unai Emery - to take the side at Brighton and Hove Albion on Saturday (KO 5.30pm).
With Emery publicly pulling out of negotiations with the club's new owners, it's left Howe as the lone contender for the job.
And he's expected to sign a two-and-a-half year deal with the Magpies, although may not do so in time for the clash with the Seagulls. Jones will be in the dugout instead, his third game in his interim role.
But what will Howe bring to the club? Jones has seen first-hand the impact he's had at Bournemouth, having worked with his assistants not long after Howe departed.
"Me and Roberto clashed with Eddie and Jason all through the years. I worked with Jason, Stephen Purches and Simon Weatherstone down at Bournemouth. I know their method of work, I know who they are," he said.
"Eddie has managed 550 games, 200 in the Premier League and is 43 years old. He comes with a wealth of experience, knows the league
"His teams play high tempo, attacking football with a momentum. He is very pragmatic, paying attention to the off the ball aspect. You are only as good as how you defend. Sessions were innovative, different, stimulating and detailed.
"A method of work is built up over a period of time. When I went to work for Jason, I got an inside view of what their method of work was. It was impressive. It was elite. I would imagine that method of work came together when Eddie was there.
"I have a good idea on what they stand for."
Is Howe the right fit for relegation-threatened Newcastle United at the start of their Public Investment Fund of Saudi Arabia-funded journey? Jones certainly thinks so.
He said: "If it is Eddie, then yes I do (think he is right to manage the club). He lives for the game, it is his whole life.
"And if you think you can come to Newcastle United and do it part-time, you are mistaken. It requires every ounce you've got.
"He is intense and has exceptional Premier League experience. He is more than capable."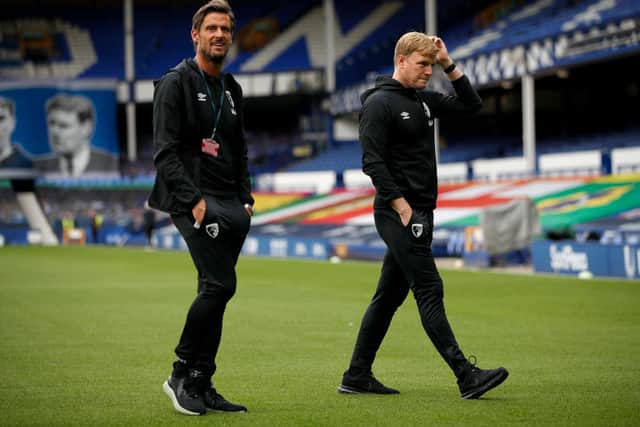 There's a possibility Howe will be in the stands for the Amex Stadium clash tomorrow - does Jones think that's a positive?
"They will want to impress the new man, that's human nature. I like to think they'd want to do it for their own standards and the club.
"I don't think it would harm the situation."