Newcastle United have under-performed as a team this season, you only have to take one look at the Premier League table to work that one put.
But one player who has epitomised that collective struggle has been Miguel Almiron.
The former club record buy was a revelation when he arrived on Tyneside but since then has been through a series of form peaks and troughs. This season has seen a lot more latter than the former.
Here we take a look at fan views of the player, his role and his performances in Newcastle's relegation-threatened side.
'He needs a more free role'
I think Miguel Almiron needs more of a free role in this team. He should be playing that No.10 role.
He's got all the ability to be a top player in the Premier League.
I don't think the formation works for him - a 4-2-3-1 is where he could play just off the forward and if changed, I'm sure we would see him at his best.
His work rate is brilliant and I don't think Almiron is a problem, I think the formation and the way he's being asked to play is.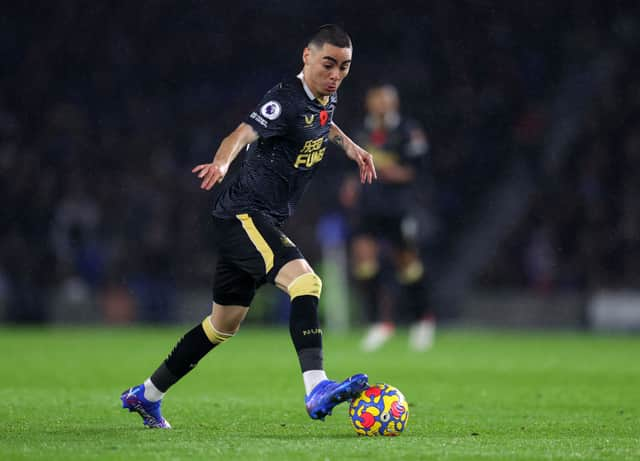 Structure and a clear role needed...
Almiron requires two things… 1) a team that plays with pace. 2) a structure and a clear role in it.
We continually see his blistering pace and energy, but it's all too often used in the wrong parts of the pitch.
Coached well, and with a team that moves the ball quickly, he can deliver on his undoubted potential.
Steve Ingram - @singram999
'He's more than just hard work'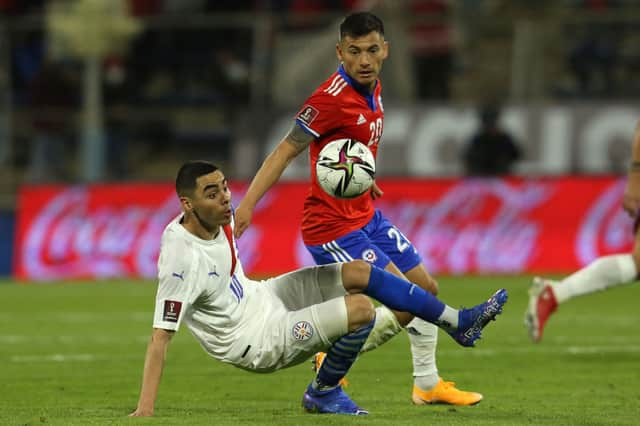 If you want to get the best out of Miggy Almiron, you need to look past the fact he is a hard worker. Failure to do this will result in him destined to become another Yoan Gouffran, sitting in front of a full back with his attacking attributes inhibited.
At his best Almiron terrified defences by being direct in transition; whilst fans warmed to his obvious and sincere desire to play for the shirt.
Yes, he is a hard worker, but to reduce his game to that serves only to sell him short.
It's simple to solve a problem like Almiron - and here's how
Miggy's first few months at the club were fantastic. He contributed fantastically to the success of our counter-attacking system under Rafa Benitez in 2019.
So what has changed? The key seems to be a altering of positions changes under Steve Bruce, who did not seem to know Miggy's best position.
It is clear, statistically, Miggy was best in the No.10 position under Bruce over two full seasons. In 26 appearances that role Miggy scored nine goals and assisted three, which reads as a contribution almost every two games.
If you combine Miggy at any of the other SIX positions he's played in at Newcastle under Steve Bruce (left wing, right wing, right midfield, second striker, centre midfield and up front) in 62 Appearances. Miggy has managed only four goals and three assists. Which begs the question, how do you solve a problem like Miguel Almiron? Simple. Play Miggy in his correct position, he delivers.
Magpie 24/7 - Newcastle United @Magpie24_7
'His attacking play is sacrificed'
His start was unbelievable - that driving run against Huddersfield on his debut when he hit the post, incredible.
The team clicked once he came, we found the balance, the football changed and we looked like a team that could start to compete. He brought energy, drive and speed to the team from the wing/10 position.
As for today - he's been used in every position except wing/10.
His attacking play has been sacrificed because he's got speed, energy and determination.
Just because he has these attributes it doesn't mean he can play central midfield. We lose his biggest threat of speed on the counter because he's playing too far back in our defensive shape.
There is definitely a player in there, we've seen it.
'Miggy is not the problem'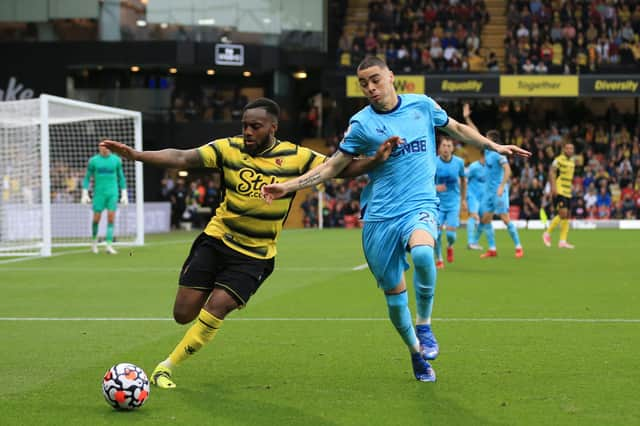 Is Miggy the problem or is it how hes being utilised?
Looking back a his time in America playing for Atlanta United, he scored 21 goals in 62 games from a central attacking midfield position, or a No.10. Almiron was once described as the heartbeat of that team, but we've not seen that at NUFC.
To see Miggy at his best at Newcastle need to be playing a 4-2-3-1 with Almiron down the middle behind Callum Wilson.
Is Miggy the actual problem? I think I speak for a majority of fans when I say, NO!