How many loan players can Newcastle United sign in the January transfer window?
How many loan players can Newcastle United sign during the January transfer window? We take a look at the Premier League rules.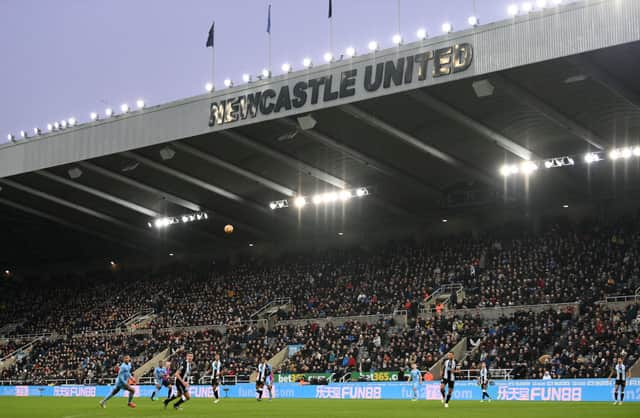 Newcastle United enter the January transfer window open to all potential avenues in their search to acquire new signings.
Eddie Howe hopes to have a couple of new faces in before his side return to Premier League action on January 15 at home to Premier League relegation rivals Watford.
Howe wants Atletico Madrid full-back Kieran Trippier to join on a permanent basis. But the loan market remains an option for the Magpies head coach.
A number of possible loans have been speculated in recent weeks - but what's the limit on temporary arrivals? We take a look...
Why might Newcastle United sign a player on loan?
There are a number of different reasons, not least that the winter market is such a complex month to complete deals in.
Given Newcastle's unpredictable position in the Premier League table, players may be reluctant to commit permanently until survival is sealed.
The situation works vice versa however, with Howe's side potentially favouring what would essentially be a try before you buy deal.
Or, it could just be that clubs don't want to sell their players, with a loan the best short-term solution for them and the player.
What are the Premier League loan rules?
The loan rules for English top-flight clubs are as followed - as per the Premier League website:
Premier League clubs may not register more than two players on loan at any one time.
The maximum number of loans registrable in the same season is four, and, under no circumstances, shall more than one be from the same club at any one time.
Premier League clubs cannot loan to another Premier League club a player they have acquired in the same transfer window.
A Premier League club may loan not more than one of its goalkeepers to another Premier League club.
What does that mean?
The rules mean Newcastle can sign up to four loan players this month - a maximum of two from Premier League clubs, and two from overseas.
United can't sign say one player from the Premier League and three from overseas. It must be two apiece if they want to take advantage of the four loan slots allowed.
When does the January transfer window shut?
Newcastle have until 11pm on Monday, January 31 to finalise their transfer business.
Clubs in La Liga and Ligue 1 have also been set the same deadline, while the Bundesliga window closes at 5pm and Serie A at 7pm.