"I live with chronic pain, but I've learnt to live with it and try to do as many positive things as possible," says selfless Newcastle United fan Davy Craig.
The Geordie, who has been going to Magpies matches since the age of six in 1975, dedicates a lot of time to working at the NUFC Fans Food Bank.
Davy himself is disabled and uses a wheelchair after an accident had as a 15-year-old, regularly dealing with chronic pain.
However, the Newcastle fan shared how investing his time and energy into projects such as the Food Bank helps him stay motivated.
Davy collects money outside The Strawberry before each match at St. James' Park with his wife Sara, but has gone above and beyond to help the charity by penning a Newcastle United-themed ditty.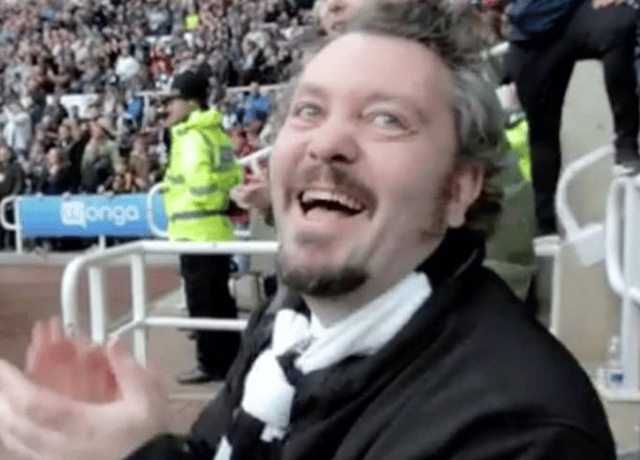 The track is called 'We Are the Geordies', named after the film Davy and Sara featured in, and name checks a long list of Newcastle legends.
Davy said: "It goes back almost six years now. I was in the movie We Are the Geordies and during the time I was being filmed, there was a meeting at the Irish Centre for people who were interested in coming together to help people using food banks, coinciding with the launch of I, Daniel Blake.
"I went along and it was mentioned about setting up something to collect food parcels before matches. Being disabled, I couldn't physically help carrying items from one place to another so I was disappointed at that time. After lockdown, I spoke with Bill Corcoran and Steve Hastie and they said I could come and shake a bucket."
Soon Davy began volunteering at the West End Food Bank and, having witnessed the food poverty first hand, wanted to do something extra - which is when the song came about.
He said: "It was a bit of a nightmare at points to be honest!
"I got fans to sing on the chorus. I sent people the basic demo of the chorus so they could listen to it and record themselves. I put them in the song so there are quite a few fans singing on the chorus. I had to get all of those edited and put together which was a bit difficult to do, but I managed. It gets louder as the song goes on and big guitars and drums come in at the end.
"I'm hoping it gets played at the ground, that would be worth more money than anyone could give me - more people would also hear it and hopefully seek it out and donate, which is what it's all about at the end of the day."
Davy's track can 'We Are the Geordies' can be downloaded here with proceeds going to the NUFC Fans Food Bank.