Steve Bruce once represented an immovable object at Newcastle United - tied to owner Mike Ashley, the epitome of what a club manager should be in the eyes of the Sports Direct tycoon.
Ashley admired Bruce's style, his straight-talking, his approachable nature. He also liked his acceptance of circumstance.
And for every aspect of Bruce's managerial game Ashley respected, fans could find at least another couple they grew to dislike during his two and a half years at the football club.
From his confrontational style, to the 'blame culture'. The awful runs of results, combined with the even worse performances. The hands-up, surrender 'Bruceball'. The no goals, no real organisation with extra added goals against. The talking up of opposition, while giving little care and attention to those within his own squad.
Fans know a footballer and a manager when they see one, and they were never convinced Bruce was the right man for their club. And while his apologists may argue otherwise, this had nothing to do with supporters' love affair with the 'Mighty Rafa'.
So, what went wrong for Bruce at NUFC, which led to yesterday's 'mutual agreement' departure - otherwise known as a polite sacking?
Here's a look at the major problems, that Bruce seemed incapable of ironing out and which ultimately led to his downfall.
Losing the dressing room - an interesting split view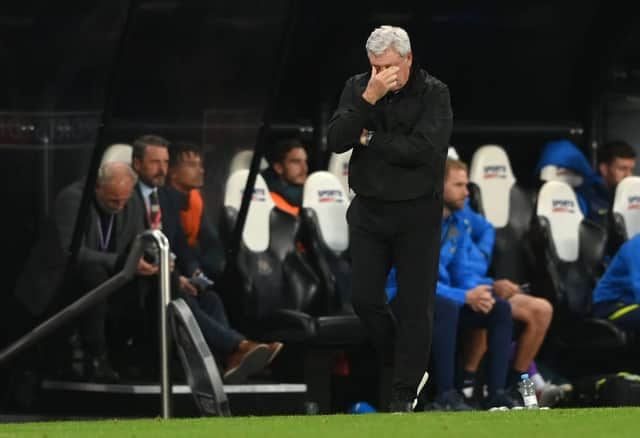 Key figures within the Newcastle United dressing room had grown tired of the Bruce regime by the end. It's fair to say many had more than their fill by the time the Brighton debacle rolled around earlier this year.
While Allan Saint-Maximin came out to publicly back Bruce after his departure - calling him a 'man of his word' - no others did the same. In fact, many were relieved the decision finally came. They were all growing frustrated at the situation, which they knew had an inevitable outcome.
Players knew things weren't right, with the lack of organisation proving a real issue for many.
After 27 months few tears were shed at his exit, such was the frustration within the camp. In fact, many welcomed it. The arm around the shoulder, man management stuff only works for so long, especially when the results run out. Players want to be coached, they want ideas, results. None of this has been happening at United.
The phone call which reset the battle lines
Last Thursday, Sir Alex Ferguson called Steve Bruce. He normally does, but this time it was different.
Ferguson acted to give his former captain assurances where he had not always needed them. He tried to convince Bruce there could be life after the Magpies, and that his reputation within football remained intact.
After a phone conversation with his mentor, Bruce went on the offensive, attacking journalists on air and behind closed doors in a bizarre, ill-timed and ill-thought out rant spree.
It was to prove his final game week at United - and not before time.
Selections jarred with coaching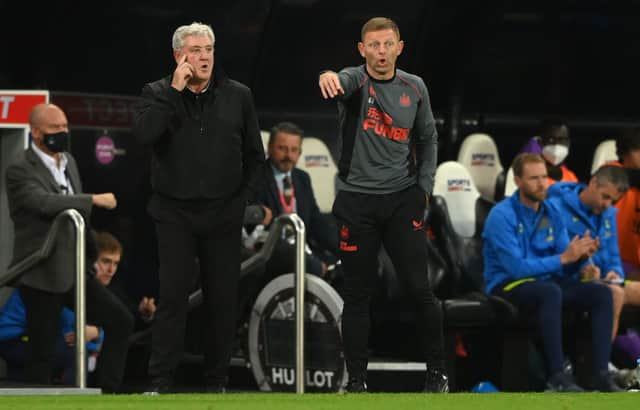 Bruce was big enough to decide he needed a 'coach' in to help out last season, and played a big role in securing Graeme Jones.
However, the lines of authority soon became very blurred.
Jones gave those who did not care for Bruce's direction, or listen to his advice, an outlet. He almost became another stick which Bruce's critics could beat him with.
We all saw the mouthing of dismissive words in the opening weeks, the Matt Ritchie fixed gaze a few weeks back, with Bruce looking like a spare part. The Burnley huddle from the Carabao Cup, another example of where PR and 'how things look' totally fly over the head of 'old school' Bruce.
Jones' responsibility was for much of the coaching in the week. On a Friday Bruce selected the personnel. These two did not always marry perfectly - or even at all. Too many cooks and all that...
Increasing fan pressure - the stakes ramped up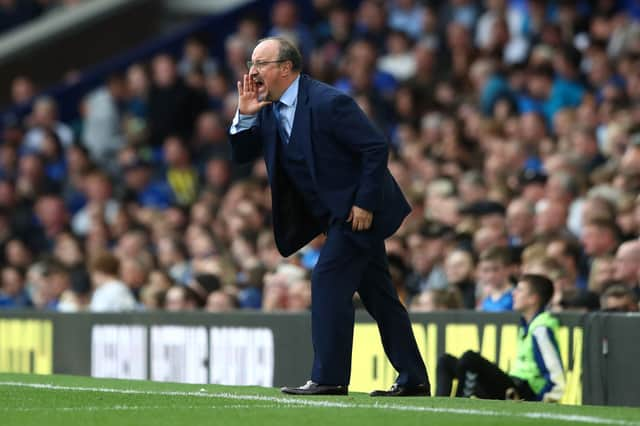 Bruce was never the man anyone wanted to replace Rafa Benitez, bar of course Ashley.
But don't let Bruce fool you - he was never always disliked at United and importantly, no one wanted him to fail. As fans of Newcastle United, that would have been an odd approach.
All bar the most angry fan, of which there were very, very few, wanted Bruce to prove himself, take his chance and move United forward. He did anything but.
And as a result, and due to poor results and performances, fan pressure grew.
That began to boil over recently - and got quite messy in the Spurs loss.
This must have been the final nail in Bruce's coffin for the new owners, with high-ranking representatives from all parts of the consortium at the game at the weekend.
Inability to stop conceding - despite taking the defensive responsibility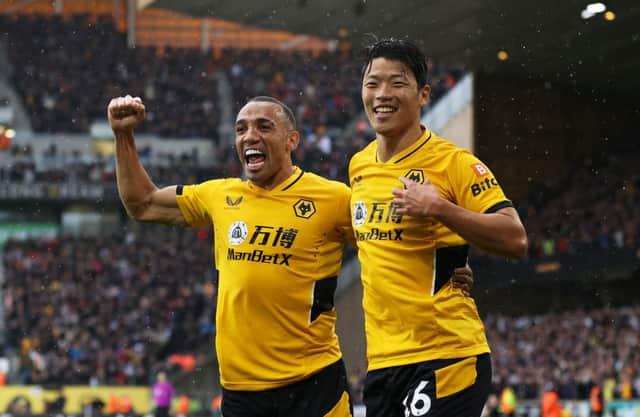 Newcastle United have the worst defensive record in the Premier League, bar none.
Norwich City haven't conceded more, neither have the other newly-promoted sides. Leeds United's sponge-like, nearly non-existent backline is also more solid than the one coached by Bruce & Co.
That's the biggest problem United have faced this season, on the park, at least - they just can't stop conceding. Other teams have a field day with the opportunities they are handed on a plate.
And no tweak from five to four, back and round again, has made a blind bit of difference.
Nineteen goals in eight games reads the goals against column on the Premier League table - that means United are needing three goals per game to even think about getting a win. Hence why they've not come close. They've not given themselves a chance.
This fact is all the more stark when considering United were so well-drilled under the previous regime.
Too many square pegs in round holes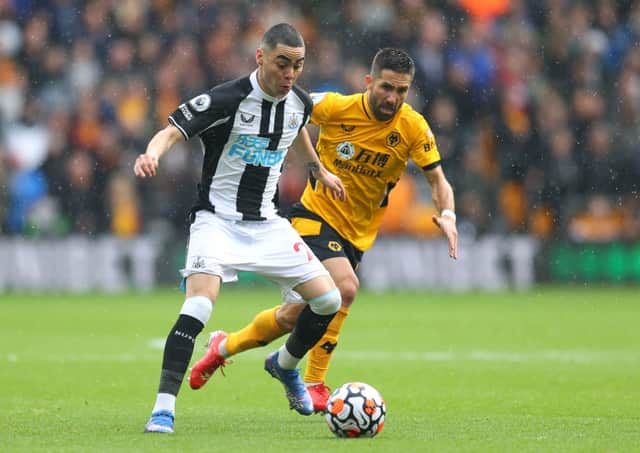 Bruce barely picked a team which suited his personnel. And this was something which angered certain factions of the dressing room.
Players enforced change from 'weak' Bruce earlier in his reign, and only the buffer of Jones seems to have prevented similar of late.
Of all the players to have suffered in that time, Miguel Almiron stands out as the most severely impacted. His value and form is a shadow of where it was two years or so ago.
Regression of too many key performers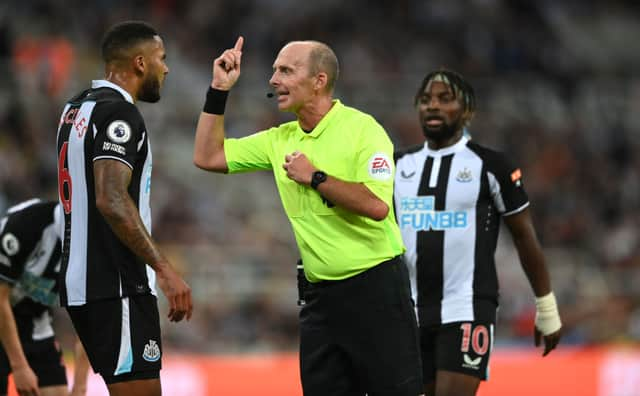 Where there were signs a number of players were on the up under Benitez, few have shown any sign of progression under Bruce.
Fabian Schar has been cast aside. Sean Longstaff has been in reverse until very recently. Where Isaac Hayden was made to look like a solid Premier League performer, he now looks a long way off that. Jamaal Lascelles is another who has regressed massively in Bruce's time at the club. This list is frankly endless.
Training intensity - the days off & injuries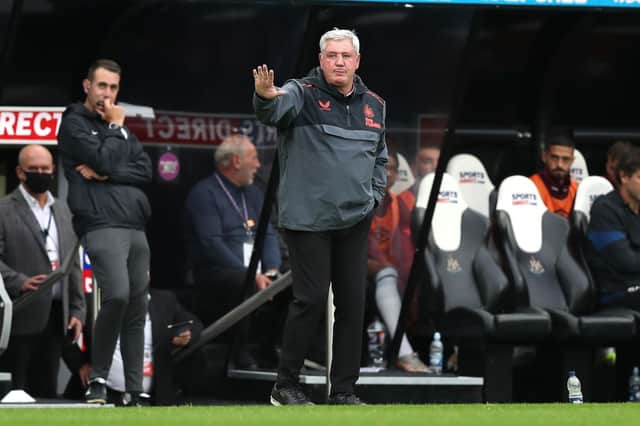 Too many days off. Too little training.
This has been an issue throughout Bruce's time at the club, with the perception among the players being that he did not prioritise the needs of the team over his own. Bruce would regularly travel back to his North West family home. Recent long weekends off - and a Portugal 'holiday' - have been testament to that.
Losing the faith of the old owner - and then Sunday's final nail with new ones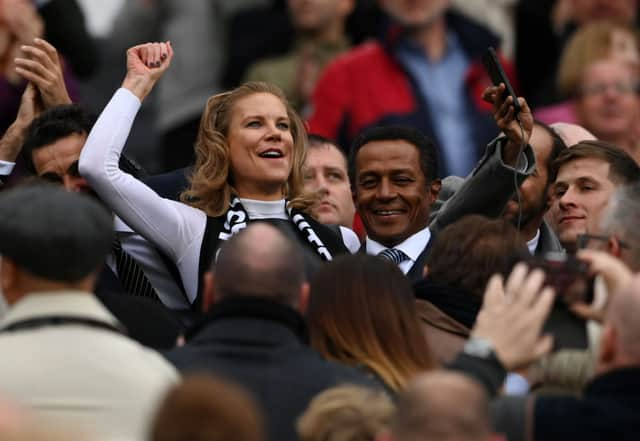 Bruce's transfer anger, at the close of the summer window, was the first real sign he may be willing to go against his paymasters. It didn't end well.
A lengthy statement, remarkably transparent for the Ashley era, hammered Bruce and laid the blame as much at his door than anyone else's when it came to a lack of summer transfer activity.
Ashley was never going to sack Bruce, though, he just didn't ever want to have to make that call. So it was down to the new owners.
And while they gave him a chance, more out of circumstance than anything else, in the end, the PCP Consortium no longer even trusted 1,000-game Bruce to be a sturdy enough caretaker. Instead, they preferred to abandon their want for getting a replacement in before they pulled the trigger, such was the trust eroded he would be capable enough to weather the United storm.