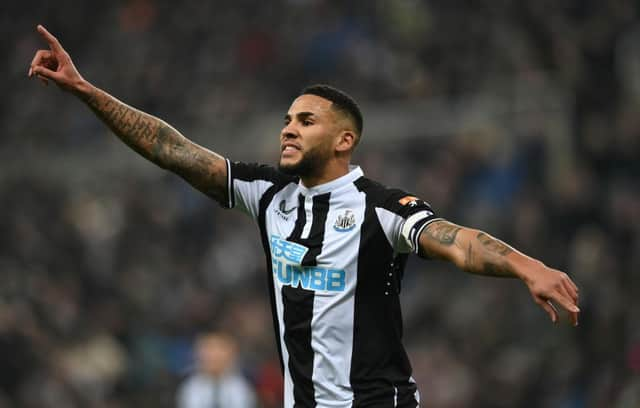 Newcastle United captain Jamaal Lascelles has revealed confidence is still high despite recent defeats against Chelsea and Everton.
The Magpies enjoyed a productive nine-game unbeaten run following a brave performance in a 1-1 home draw against Manchester United in late December.
That run took Eddie Howe's side away from the Premier League relegation zone - but single-goal defeats in their last two fixtures has left United with work to do to preserve their top-flight status.
The Magpies players are currently being put through their paces at a warm weather training camp in Dubai as they prepare for a crucial final six weeks of the season.
Lascelles expressed his determination to return to winning ways when the Premier League campaign resumes at Tottenham Hotspur on Sunday week.
He told NUFC TV: "It would have been better coming here on the back of two wins - but that's football.
"We put on a fantastic run, but we still have a lot of hard work to do.
"Unfortunately our last couple didn't go to plan but this trip has come at the right time.
"We want to get some hard work done and then we can have a strong push to the end of the season.
"We have some real tough games coming up.
"We were full of confidence then lost the last two. But our performance at Chelsea, and a bad decision by the referee, but you know we still have that confidence and we will hit form when we come back."
Lascelles assessed the benefits of the current training camp in Dubai and the similar trip the Magpies squad made to Saudi Arabia in January.
The Magpies skipper believes working in a new environment has enabled the United players to further enhance their team spirit and praised manager Eddie Howe for what he has implemented during both camps.
"It is more important because we have been in COVID," explained Lascelles.
"We have missed the kind of team bonding thing, and seeing each other outside of football. You miss that.
"Now that is all behind us we all need to make this kind of effort to do these kinds of things - and I think as soon as the gaffer came in, he is huge on this kind of thing. And he knows it has a positive impact, evidently, looking back at the time in Saudi.
"When you train with each other every day, in a working environment, you don't really learn much about each other or ask each other many questions.
"You just see one side of a person. But in Saudi and here there are so many different experiences, things to do, and it brings out a different side to players.
"It is huge for team chemistry."