Jonjo Shelvey injury update as Eddie Howe makes Newcastle United 25-man Premier League decision
Jonjo Shelvey is unlikely to feature for Newcastle United until December.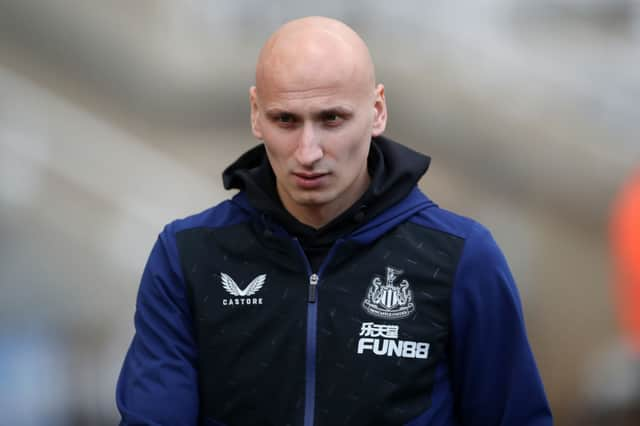 The 30-year-old underwent surgery on his hamstring in London last weekend and is set to miss the first half of the season.
Shelvey, who picked up the issue during a pre-season friendly with Benfica, is expected to be out for three months, meaning he won't return unitl after the World Cup in Qatar.
The 2022-23 Premier League campaign pauses on November 12 and does not resume until Boxing Day.
United are away to Leicester City on Boxing Day - a potential return date for the former England international.
Eddie Howe confirms Jonjo Shelvey blow
"We had a number of scans and opinions because we wanted to make the right call. It wasn't a clear or simple injury.
"He's had an operation and is expected to be out around 12 weeks.
"He was very disappointed obviously, he worked very hard in pre-season and looked in really good physical shape.
"It was a real shame for him and for us but he's on the road to recovery now and is in a much better place after the operation and before mentally.
"We're looking forward to getting him back."
Will Shelvey be named in Newcastle's 25-man squad?
With Shelvey not due back until after the World Cup, Howe was asked if there was a possibility the midfielder could be left out the club's 25-man Premier League squad.
The 44-year-old said: "It's a good question to chuck at me!
"I'd say he'll be in the squad without giving 100% guarantees because we need to see how his rehab goes.
"If there's a chance he'll be back and chance to play, which at the moment we think there is, he will be in that squad.
"If that changes, and it looked like he wouldn't, obviously there might be a different discussion."