Newcastle United suffered their first defeat of pre-season with a 1-0 loss to Bundesliga outfit Mainz 05.
The Magpies enjoyed plenty of possession but lacked a killer instinct in the final third as Delano Burgzorg found a winner for Mainz on 57 minutes.
Our writer Jordan Cronin was at the Kufstein Arena - and here are five the moments you might have missed when watching on YouTube.
Fernandez, Darlow & Gillespie present
Federico Fernandez, Karl Darlow and Mark Gillespie were left out of the squad against Mainz - but all three were present at the Kufstein Arena.
Three days earlier at the Saalfelden Arena, none of the trio were spotted, with Darlow and Gillespie understood to have remained at the team's hotel.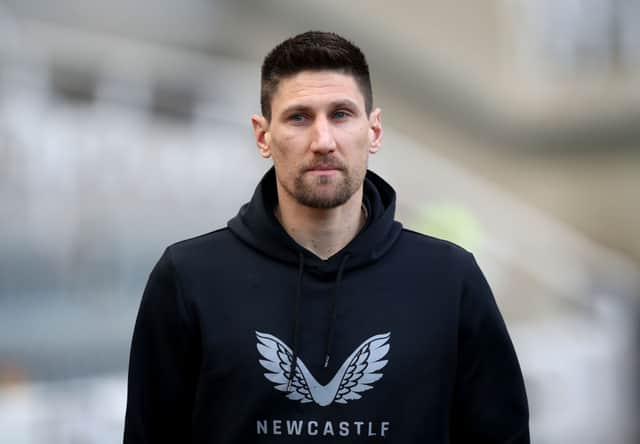 But with Newcastle heading straight to Salzburg airport after the game, the trio had no choice but to join their teammates in Kufstein.
How confirmed Fernandez is nursing a minimal calf injury which is being managed carefully before the Argentine re-joins team training.
While the Argentine may have a part to play this season, Darlow and Gillespie likely won't with Nick Pope and Martin Dubravka higher in the goalkeeping pecking order.
Kieran Trippier's apology
There were questions asked if Mainz's opener by Delano Burgzorg should have stood after Kieran Trippier's quick free-kick was immediately closed door.
The United players felt Jonathan Burkardt was not the required yards away as he sent the ball in behind for Burgzorg to convert.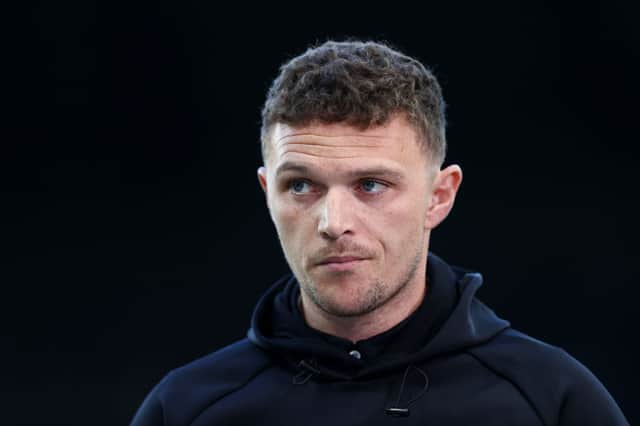 Trippier, as the true professional he is, did not complain and recognised it was still an error on his part as he failed to find one of his teammates.
When Howe made his 10 planned subs on the hour-mark - three minutes after the goal - Trippier high five every player on the Magpies bench and said "sorry lads".
A mistake in his eyes, but you can bet the England international won't make many more in a black and white shirt.
Geordie Maradonna
Elliot Anderson hasn't at all looked out of place in Newcastle's side this pre-season as he stakes a claim for a place in Howe's squad.
Against 1860 Munich, the 19-year-old was United's brightest spark in dull first half. And in the final half-hour versus Mainz, Anderson shined once more.
Howe has been impressed and so too have the travelling fans and those watching on YouTube.
Anderson was dubbed as the 'Geordie Maradona' during his promotion-winning loan spell at Bristol Rovers and supporters have caught wind of that on Tyneside.
'Du Du Du, Geordie Maradona' was the chant from the terraces at the Kufstein Arena with Anderson a clear standout as United tried to find an equaliser.
Sven Botman chant
Anderson wasn't the only player to get his own chant - with summer signing Sven Botman also serenaded by supporters.
On his first start for the club, the Dutchman again impressed - producing a key block early in the second half and showing his eye for a pass.
Newcastle fans have already been working on a chant for Botman, and to the tune of Belinda Carlisle's 1987 hit 'Heaven is a Place on Earth,' they sang: "Oooh, Eddie, do you know what he's worth? Sven Botman is the best on earth!
"The silky Dutchman is just what we need. He'll take the Mags to the Champions League."
Quite a catchy chant, and definitely an upgrade on the 'Na Na Na Na Botman' in reference to the old Batman theme tune.
Pitch invasion
It all got a bit chaotic when the full-time whilst was blown at the Kufstein Arena as hundreds of kids invaded the pitch desperate to get photos and autographs.
Allan Saint-Maximin was centre of attention and to his credit, like a number of his teammates, interacted with those entered the field.
Even when Howe and Jonjo Shelvey were speaking to the local and national media, kids - and even some grown men - were earwigging.
The likes of Howe, Saint-Maximin and Jamaal Lascelles also posed for photos with some of the travelling Newcastle fans. A nice touch and a bit of appreciation for those who spent their hard earned cash to follow the club in Austria.