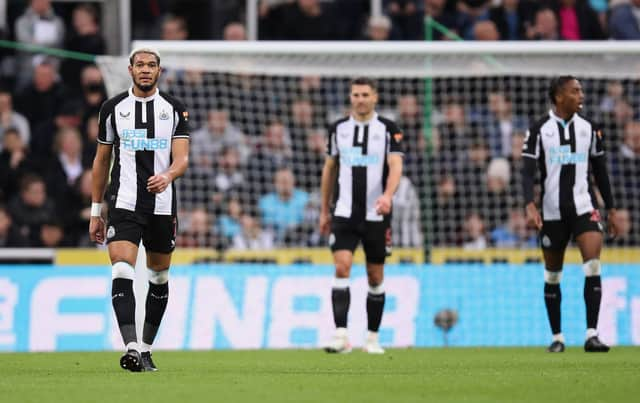 You've made up your mind on Joelinton. Yes, I get it.
He'll never be a footballer in your eyes, never worthy of the Premier League, the worst Brazilian ever to grace the division, a criminally over-valued player, couldn't trap a bag of cement, worth 40 quid not £40million. *Delete and add, as appropriate.
I've heard it all, and then heard it again, and again, and again.
And at times, I will agree, some of this criticism - just some of it - has been wholly justified.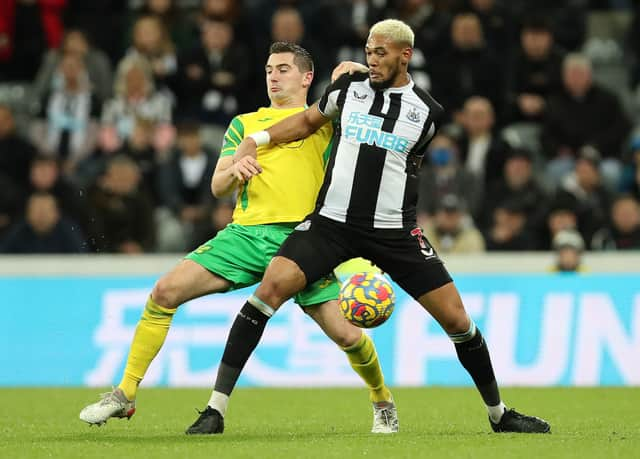 For much of his first season and a half at Newcastle United the former Hoffenheim forward looked like a fish out of water, ill-suited to the burdens and expectations of English football, a square peg in a No.9-shaped hole.
Come on. I'm not having it. Nor are you, really? Surely not.
Having stepped away from the hustle and bustle of 'on the whistle' reporting, my new-found role as editor of NewcastleWorld affords me a little more time and space to analyse, hypothesise and actually watch the game, rather than my eyes be focussed on 15 or so inches of light in the gloom, fingers tapping, only lifting the head when the crowd noise alerts.
And one thing that really stood out for me on Tuesday night was Joelinton. He was like a beacon of hope, hard-work and grit, straining every sinew of his hulking frame to hassle, disrupt and dismantle each wave of what proved to be largely blunted Norwich City attacks.
With the ball he showed speed and guile, a streetwise nature and understanding of the task facing his teammates - a task he took up willingly, closing the gaps when needed, putting his foot and head where others would not.
These tackles, the press and more were just yards away from my very privileged spot right behind the dugout. It was a joy - even if tension overrode most of my emotional being - to see a player push through the pain barrier for the badge, for the black and white.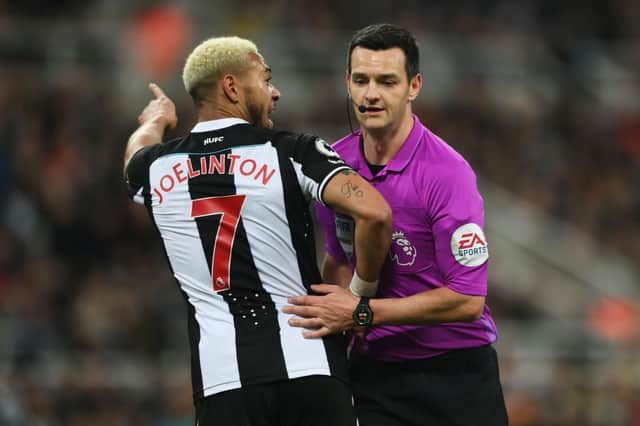 Joelinton Mk 2.0 - when did it all begin?
Many will scream that this is a new Joelinton, this colossus-like being, who graced the right-hand side of United's midfield is some Mk 2.0. But to be honest, that only tells half the story.
This 'new' Joelinton has been emerging from the darkness since March - I trace his United recovery to West Bromwich Albion (a).
In a dull, dour, Sam Allardyce borefest, United were awful, so too were the Baggies.
It felt like an opportunity to pull away from Fulham, breathing down United's neck in 18th, had gone begging and few bar Ciaran Clark - yes, that guy - could take a whole lot of credit after that display.
One performance that went under the radar for many, though, probably due to rightly-shaped preconceptions, was that of Joelinton.
He bullied the West Brom backline that day, and showed a little turn of pace that few had seen. Let's not shout it from the rooftops, though, one swallow does not a summer make.
But days later, with Aston Villa in town, England's own Tyrone Mings felt it first-hand.
As Callum Wilson did for half an hour at Villa Park earlier this season before being stunted by a yellow card, Joelinton gave Mings nightmares with his physicality, pulling the defender into places he really didn't want to go.
Maybe two swallows? Then there was more and more positive showings, some dips - don't they all have them - but the player has carried on a largely upward trajectory since that point (never forget that Man City penalty. Oooft!) right up to today. And today is key. Because today he has a manager who can see the diamond in the ever-eroding rough, and wants to play a more attacking, expansive game. A manager who believes in his abilities, sees what he can add to the team.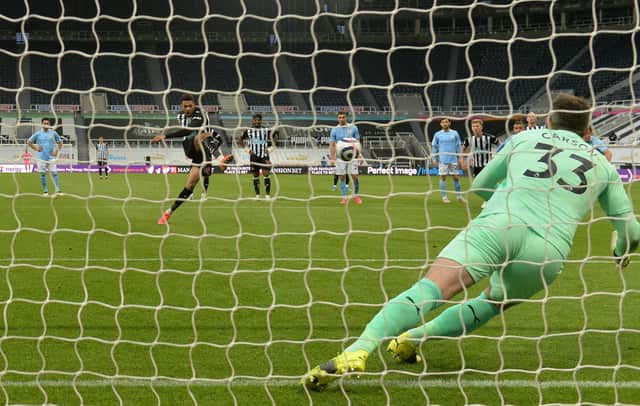 Will Joelinton ever be a 20-goal a season striker? No. But has he ever even tried to be that? Only Steve Nickson thought he could be moulded into Salomon Rondon reincarnate, the most floored of floored recruitment plans.
He may, at times, look a little 'Bambi on ice' and he may not always produce the best outcome in the final third, but he's a player that's added real value to the squad this season, and the end of last. Long may it continue, in my eyes, and I'm sure Eddie Howe thinks the same, too.
'It's OK to change your mind'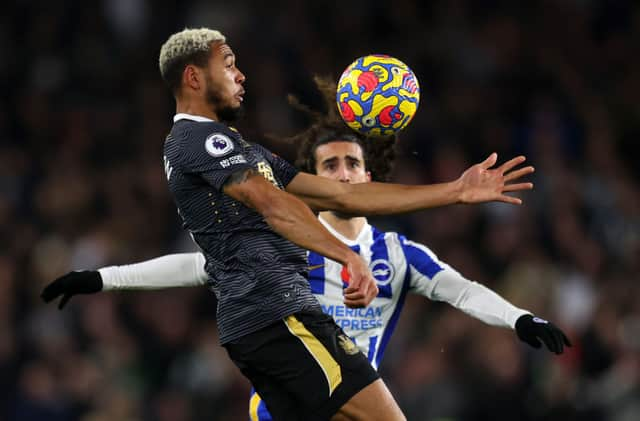 Keep it up J7, we need you, all of us, even your harshest critics. And we need the same from every one in black and white because the cause looks bleak. History must be made in order to dig United out of this 14-game winless Premier League start. No team has ever stayed up in the near 30 years since the Premier League started after such a poor opening.
This fanbase always said it demanded a team that tries, not one that necessarily wins.
We need winners, too, of course - and that's where that famous phrase falls apart - but winning does not come without the trying bit.
And in this little part of Tyneside, you've won this writer over - and I'm sure that's a sentiment shared by others across our beautiful, forgiving region, even if some may be too stubborn to admit it.
And for those who sit in that category, it's OK to change your mind. Change is good, it's healthy, in fact, especially heading into this season of goodwill. Go on, try it. You might just grow to like the feeling - and even Joelinton, too.