Liam Kennedy Newcastle United Q&A: Manager search, Unai Emery and Graeme Jones under the microscope
Our Newcastle United expert Liam Kennedy takes a look over the Magpies' managerial search - and answers some of the burning questions on candidates.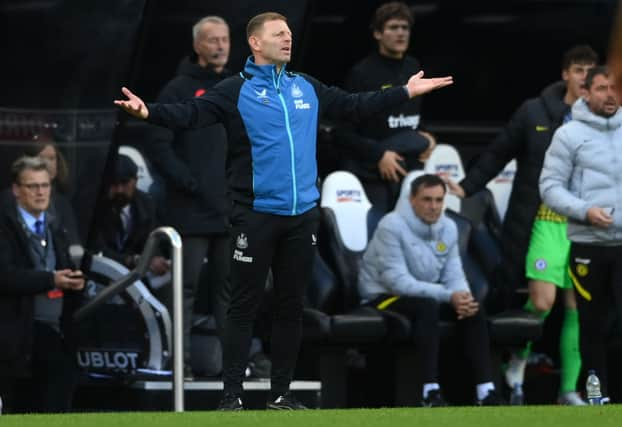 Newcastle United remain in the hunt for a new manager - more than two and a half weeks after the departure of Steve Bruce.
And it sounds like, this week, things are set to ramp up in their pursuit.
Here's Liam Kennedy's take on the managerial situation at United.
What's the managerial hunt latest?
Newcastle United are edging closer to an appointment. And one could even come in the days up to Brighton this weekend.
Graeme Jones could well take the team at the Amex Stadium this weekend, but it is not out of the realms of possibility that a new manager - be that an Unai Emery or Eddie Howe or A.N.Other - is also at the ground on Saturday night, even if Jones is taking the side.
After weeks of waiting it does feel like a decision is close.
Has there been a hold up in the process?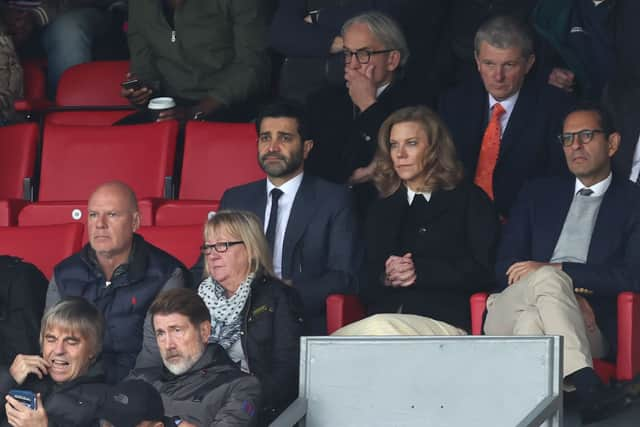 Cogs are turning slowly at Newcastle United at the moment - and it's no surprise that's a frustrating point for fans.
Everyone can see the need for change, even those at the top of the football club understand that. However, there is a process that needs to be followed. And while PCP have the management mandate for the club, all major football decisions need to be signed off by PIF.
It's not impossible to think the wait for a decision goes on, however, it is widely expected United will make a call on their next manager this week.
How quickly do you think Newcastle will appoint?
Jones' time as interim manager is likely to go on for a few days longer, but will almost certainly end by the time the international break kicks in.
The Chelsea performance did little to enhance his reputation, especially as it was as demoralising as 'Bruceball', but Jones is well thought of at the club, and in the squad. He is, however, not a manager. His time at Luton Town is all you need to research to know his limitations as the No1 in the dugout.
Jones 'gets it'. He's a Geordie, and talks just like one of us, albeit with a meticulous coaching edge. He is a widely regarded coach in the English game and will soon be back to being just that. Change is needed - and needed NOW!
What do you make of the links to Unai Emery, Eddie Howe and Roberto Martinez?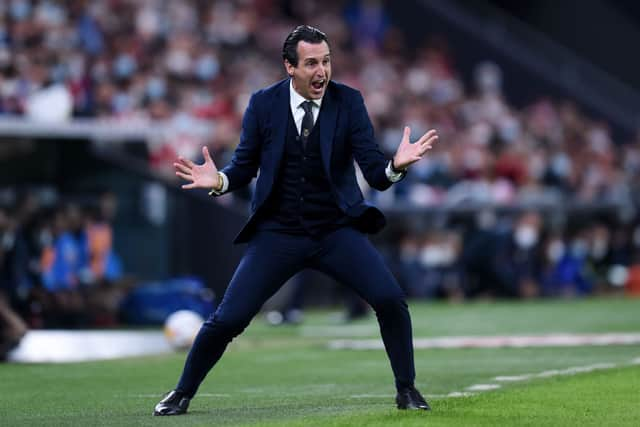 Emery has been installed as the favourite for the post with some bookmakers - and it appears talks are progressing. The former Arsenal boss is currently at Villarreal and will cost around £6million to free him from his contract.
Were United to opt for Emery, he'd he a top class appointment, one with all the tools to take the Magpies forward.
Howe has the experience of managing at the bottom end of the Premier League, but does he have the ability to make the next step? The jury is out on that one.
As for Martinez, this is a tough one. He is a manager who ticks many of the owners' boxes when it comes to what is required. The doubt remains though, whether he'd walk out on Belgium 13 months before a World Cup - potentially the last of the Red Devils' golden generation.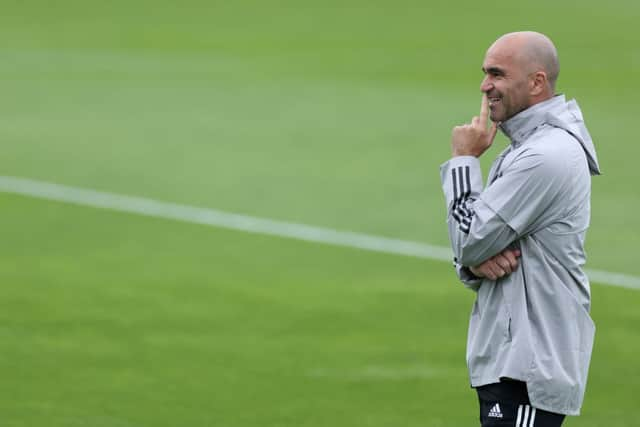 What does the future hold for Graeme Jones?
As previously mentioned by Jones himself, he's been given assurances of his long-term future at the football club.
The exact nature of that future is yet to be 100% defined, though.
Will he remain as a coach under a new manager? If it were Martinez then you'd imagine so, given their links back to Wigan Athletic and most recently Belgium.
Under another candidate? Well, a coaching role could be retained, especially as most managers want a degree of continuity, as well as bringing their own men to the club. Jones knows what skeletons lie in the closet of this squad, he's worked with them day-to-day since January, bar his spell with England in the summer. And as a result will be able to help any new management team with settling in and getting to know the staff.
A wider, more over-arching coaching role cannot be ruled out.