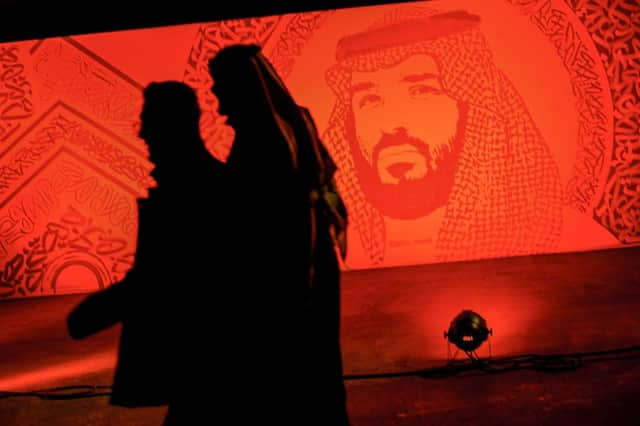 Saudia Arabia is said to be 'close' to formally lifting its ban on BeIN Sports in a move that would remove a huge Newcastle United takeover obstacle.
But why does this matter and how big is this for the Newcastle takeover?
Here's the the latest moves, the context and potential implications.
What's the latest?
According to Bloomberg, the Saudis are on the verge of allowing Qatari broadcaster BeIN Sports to be shown legally in their kingdom for the first time in four and a half years.
It is thought the decision could come within weeks. And talks are said to be ongoing.
This would open up the the biggest country in the Middle East and North Africa (MENA) region to legal Premier League football again and further soften a dispute which has routes in geopolitics, religion, links to terrorism and more.
It is also believed the two Middle East countries may also end their legal disputes, with the Qataris chasing damages for the BeoutQ piracy debacle and more.
Why does this matter?
The blocking of beIN in the kingdom was seen by many as the main reason for the stalling of the Newcastle United takeover by the Public Investment Fund of Saudi Arabia, Reuben Brothers and Amanda Staveley and Mehrdad Ghodoussi's PCP Capital Partners.
The Premier League have stood firm with BeIN over alleged piracy of its content in the region. They claim it was doing damage to sports rights holders.
What was the issue?
Separation. Plain and simple.
The slated January arbitration between the Premier League and Newcastle United is to decide separation.
But how does that link and why? Well, basically, there is a strongly held theory that should the two - PIF and the Saudi state - be connected together lawfully by the Premier League then this would have been used as a tool to block the deal on grounds of piracy, which was widely believed to be Saudi state-led.
BeIN were named by St James Holdings Limited as one of the key objectors, and influencers, during the Premier League's decision-making process on the deal. They were named in last week's Competition Appeal Tribunal jurisdiction hearing.
What happens next?
A lifting of the ban has the potential to do wonders for the smoothing of relations between Qatar and Saudi Arabia, and could remove any further objections from BeIN in relation to the deal.
According to Bloomberg: "BeIn would no longer object to a takeover if the ban in Saudi is lifted."
It will not deliver a takeover, as such, but does potentially disarm the separation argument, if that is the real reason the Premier League would not pass the Newcastle United deal.
This may well still have to be proven in arbitration, which has been slated for January 3, 2022.
Other Premier League clubs were also named as being influential in the Premier League's owners' and directors' test decision.