Reports in Spain over the last 24 hours claim the Magpies are interested in signing the 26-year-old, with publication AS even stating that a £20million bid is being prepared.
Asensio is facing an uncertain future at Madrid having entered the final year of his contract. Liverpool, Manchester United and AC Milan are also said to be keen.
As recently as last month, the Spain international addressed his future, and he admitted to having an important decision to make.
'An important moment for me'
He said: "I have one more year on my contract yet here we are talking about me leaving Real Madrid. This is an important moment for me, I will not deny it.
"I am more mature and not only on the field, this is an important moment and I will have to make important decisions.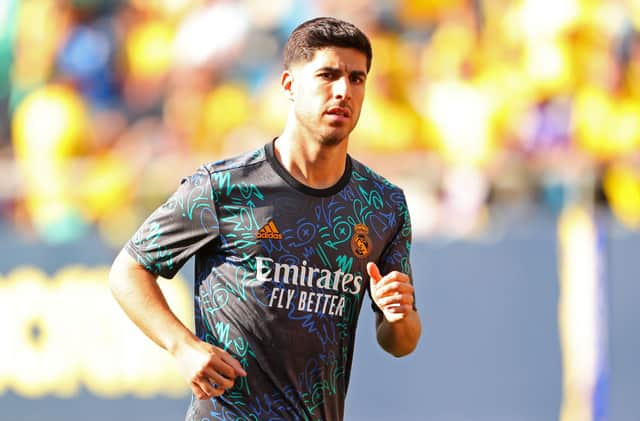 "Me and my family know that I have to keep growing and moving forward. I want to achieve important things in football and they help me do that."
Asensio went on to say he would decide his future after being on international duty with Spain in June.
Now, with the new season on the horizon, it might not be much longer until Asensio declares what's next in his promising career.
'I want to keep growing and I want to achieve more things'
The former Mallorca winger, who scored 12 goals in 42 appearances for Real last season, added: "Considering how this season went and what I experienced during my career, it's true that I want more, I'm hungry for more and I would retire if it wasn't like this, but I have many more challenges to achieve.
"I want to be the best player I can become and that's why I keep working. I think this season it paid off even though I probably didn't play many minutes. I want to play more and contribute more to the team.
"It's true that I didn't have the time to think and consider many things because of the Champions League final and the celebrations, but when these next two weeks with the national team end, we will talk about it all. This is something that my agent is taking care of.
"When the upcoming games with Spain are over, we will have to think about it. I want to keep growing and I want to achieve more things."
Eddie Howe is in the market for a wide forward but whether Asensio is a realistic target or not is uncertain at this stage.