Martin Dubravka is edging closer to the Newcastle United exit door after missing the 1-1 draw at Wolverhampton Wanderers.
The Slovakian was absent from the matchday squad for the second consecutive game amid interest from Manchester United.
Asked for an update on Dubravka's situation, Howe said: "I don't know, I've been preparing for the game."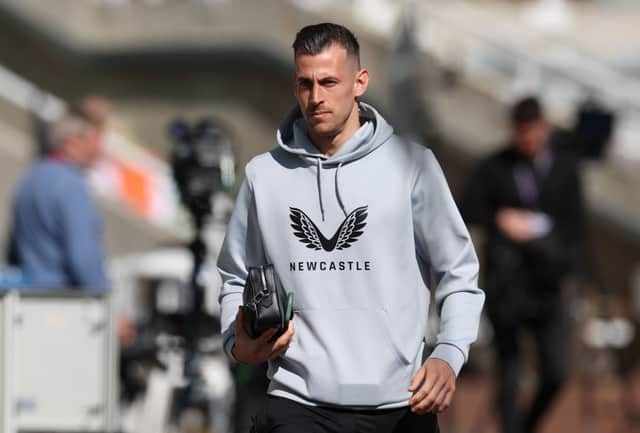 It was a short response from Howe, who confirmed on Friday that Man United had approached United over a move for Dubravka.
"I don't think he's in talks with Manchester United but there has been contact between the clubs," Howe said. "That is something that will continue to happen.
"In terms of a final outcome, I'm very reluctant to lose any important player from the group. That's a decision that will be out of my hands."
It has since been suggested that Dubravka wants to move to Old Trafford and has agreed terms over a potential move
It is now up to the two clubs to agree on either a permanent transfer or loan deal.
Dubravka was the Magpies' undisputed No.1 for the previous three-and-a-half years before Pope's £12million arrival from Burnley this summer.