It's fair to say the Newcastle United career of former midfielder Siem De Jong was far from perfect.
Often injury-hit, the former Ajax man really struggled to make his name at St James' Park, despite a glittering career in the Eredivisie prior to his move. Even when the cultured player was given gametime, he looked ill-suited to the speed and intensity of the English game.
However, that's not prevented the former Netherlands international from paying tribute to the Magpies in an emotional social media post, following his retirement from the game at the age of 34.
Since leaving United in 2017, after three years in which he made just 22 appearances, De Jong's career has been akin to one of a journeyman, the antithesis of his early days, where he played 168 games, scoring 57 goals at Ajax over seven years.
De Jong moved back to Ajax before a switch across the globe to Sydney FC in 2018. Another move across continents in 2020 took him to FC Cincinnati before finishing his career with three seasons at Heerenveen and De Graafschap.
And while things may not have been all too rosey on Tyneside for the player, whose brother Luuk De Jong endured a similarly troublesome time at Newcastle years later, he made sure the Magpies - featured heavily in the images posted with the player's words - were a big part of his farewell message, as he decided to hang up his boots this summer.
De Jong said on Instagram: "Thank you for all the kind messages! It's been an incredible journey for me and my family. I've played with so many great players, worked with some of the best support staff and have been supported by thousands of enthusiastic fans. Thanks to all of you for making this an unbelievable experience. We've made memories for life.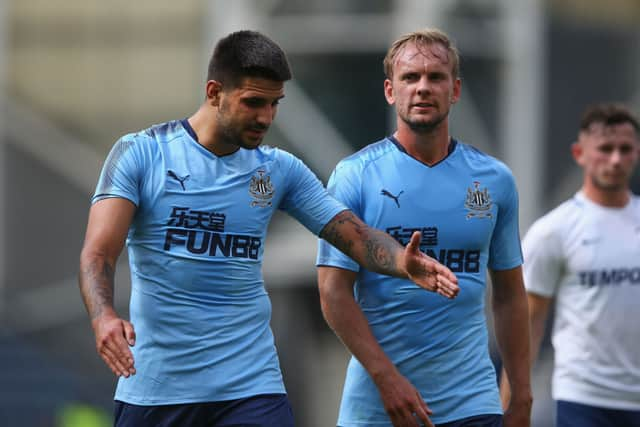 "Being a professional football player was a dream job, but now the next chapter will start. I can't imagine it anywhere else than close to the game. let's all keep enjoying it, because Football is life! ❤️."