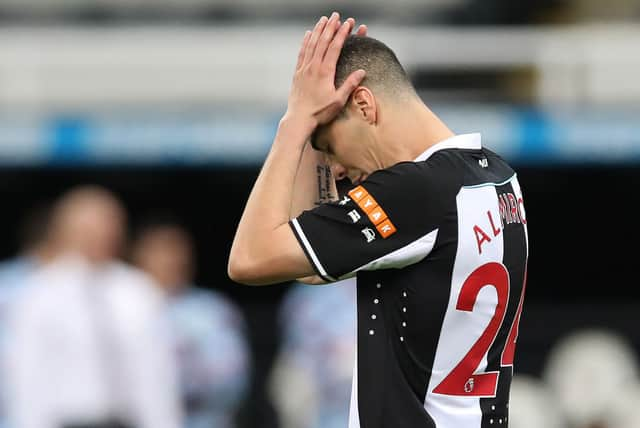 Newcastle United will be without Miguel Almiron for this weekend's Premier League visit to Manchester United, as it is understood the Paraguayan Football Association (AFP) have requested the player be made ineligible.
The Magpies refused to allow Almiron to travel for his country's World Cup qualifiers last week.
Collectively the Premier League made a decision to block players travelling from 'red-list countries' on August 24.
What the Premier League have said on the issue?
Their statement read: "Premier League clubs have today reluctantly but unanimously decided not to release players for international matches played in red-list countries next month.
"The clubs' decision, which is strongly supported by the Premier League, will apply to nearly 60 players from 19 Premier League clubs who are due to travel to 26 red-list countries in the September international window.
"This follows FIFA's current position not to extend its temporary release exception for players required to quarantine on their return from international duty.
"Extensive discussions have taken place with both The FA and the Government to find a solution, but due to ongoing public health concerns relating to incoming travellers from red-list countries, no exemption has been granted.
"If required to quarantine on return from red list countries, not only would players' welfare and fitness be significantly impacted, but they would also be unavailable to prepare for and play in two Premier League match rounds, a UEFA club competition matchday and the third round of the EFL Cup.
"This period takes into consideration 10 days of hotel quarantine on return to England but does not include any additional time that would be required for players to regain match fitness.
"Quarantine requirements mean that players' welfare and fitness will be significantly impacted"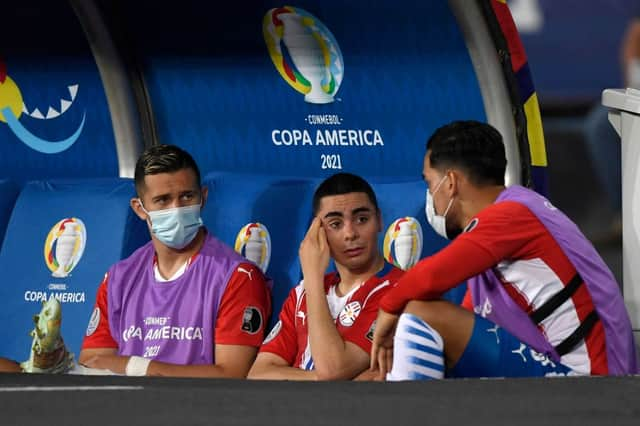 Only Tottenham Hotspur and Aston Villa broke ranks, allowing their Argentine players to travel to South America - a move which ended in farce as said players were removed from the pitch and the game abandoned against Brazil.
And now, the AFP are understood to have requested FIFA rule Almiron out of the Magpies' Old Trafford visit this weekend.
When will Almiron be available again?
FIFA rules state a five-day playing restriction can automatically be applied if a national association requests it.
Almiron has been an ever-present for United in the Premier League this term, starting each of the Magpies' opening three games. He also came off the bench in the Carabao Cup clash with Burnley.
Almiron is expected to be available for next Friday's visit of Leeds United to Tyneside.