The businesses' wealth has swelled by £660 million with shares in the FTSE 250 retailer posting profits of £366 million for the 12 months to April 24, 2022 - a mammoth climb on the £8.5 million recorded a year earlier.
The Frasers Group own a long list of brands that infamously includes Sports Direct, as well as House of Fraser, Evans Cycles and Jack Wills.
The reopening of retail shops after Covid-19 has helped profits to skyrocket with revenue jumping by an eye-watering 31% to £4.7 billion.
The company is now projecting profits of up to £500 million this year.
Ashley holds a 69% stake in the group and the value of that has expanded to £3.1 billion with the latest figures.
Despite the company's impressive figures, the firm has warned that inflation and supply chain disruptions continue to cause challenges for the business.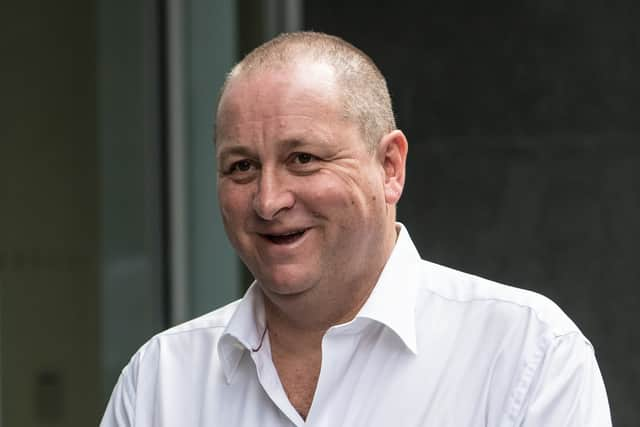 Nonetheless, the group has more stores in the offing with its Flannels brand set to expand into Ireland with stores to open in Dublin, Blanchardstown and Cork. A flagship Sports Direct store is also planned to open in Manchester.
Victoria Scholar, head of investment at broker Interactive Investor, commented: "This is an impressive performance from Frasers Group which has managed to buck the macro negativity and deliver a strong recovery in sales post-pandemic.
"Analysts were cautious going into this report with forecasts at the lower end of the company's own guidance.
"While it acknowledged the challenges from inflation, mentioning a significant increase in running costs, the overall trends remain encouraging with investors cheering its upbeat forecast for next year."